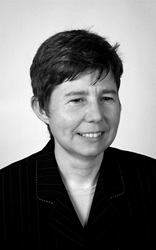 Cloud-based environments are often much more flexible and cost-effective in the long run.
Farifax, VA (PRWEB) April 13, 2015
Babs Deacon, Vice President of Training and Education at Venio Systems, the leading provider of integrated e-discovery software for government agencies, corporations, law firms and service providers, recently presented as a panelist at the Digital Government Institute's 2015 E-Discovery, Records & Information Management Conference & Expo. Deacon's panel took place on March 19 and was titled, "E-Discovery in the Cloud: Making an Informed Decision."
Joining Deacon on the panel were Michael Miguelez, Founder, President & CEO at OPTiMO Information Technology and Susan Taylor, ALS IT Director at PAE LABAT. "It was a pleasure working with Michael and Susan on this panel," said Deacon. "They each bring a different perspective and are two of the most experienced professionals in the world of e-discovery for government projects."
The panel discussed reasons why this cloud-based discovery is ripe, tracing recent mandates covering records management as well as a National Archives and Records Administration bulletin providing guidance on cloud environments. They went on to discuss specific challenges faced by government agencies and lessons learned before providing a detailed return-on-investment analysis of cloud vs. traditional environments. "Cloud-based environments are often much more flexible and cost-effective in the long run," added Deacon. "We were able to illustrate why to the audience." A video of the entire panel discussions is available to be viewed at http://www.veniosystems.com/new/video.php.
To learn more about cloud-based ROI contact Babs Deacon directly at babs(at)veniosystems(dot)com.
For more information about the Venio's Integrated eDiscovery Platform for Government please visit http://www.veniosystems.com.
About Venio Systems
Venio Systems, based in Fairfax, Virginia, is a team of innovators and developers with 20 years of experience in providing e-discovery solutions. Venio Systems was created to address the industry's lack of truly integrated e-discovery systems. The Venio Integrated E-Discovery Platform is a fully functional, web-based application designed to provide law firms, corporations and government entities with the ability to manage all phases of discovery from a single tool. Venio Systems remains the leading innovator in easy to use e-discovery solutions. For more information, visit http://www.veniosystems.com.