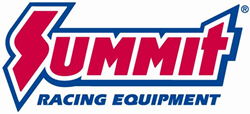 Tallmadge, OH (PRWEB) April 14, 2015
Paint and bodywork takes time and effort to do properly. Fortunately, Summit Racing has a big selection of paint, tools and prep products to make the job go smoother--here are just a few of the latest products to hit our shelves.
Summit Racing Sanding Block Pro Pack
Summit Racing's Sanding Block Pro Pack provides a solid foundation for manybody sanding tasks. It comes with a Dura-Block seven-piece sanding block kit to handle flat and contoured surfaces, plus four rolls of 3M Gold sandpaper in 80, 180, 220, and 400 grit.
Dupli-Color Custom Wrap Paint
Dupli-Color's Custom Wrap is a removable coating provides a smooth, professional looking finish that resists fading from UV exposure as well as the wear and tear of daily driving. When to change things up? Custom Wrap's EZ Peel Technology makes removal easy.
Infratech Portable Infrared Driers
These Infrared heat units offer exceptionally fast dry times, and requires little to no airflow. That helps minimize the risk of getting dirt and other contaminants in the paint. Infrared heat also offers higher curing temperatures, which can provide higher paint gloss with less orange peel and better adhesion.
Summit Racing Equipment
SummitRacing.com
1-800-230-3030