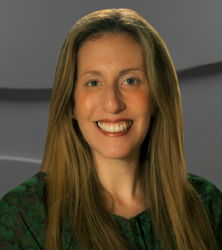 We are pleased to add these three accomplished marketing and communications professionals to our company to help serve our growing client base. -John O'Reilly, Agency Principal
FRANKFORT, IL. (PRWEB) April 14, 2015
Public relations and demand creation agency O'Reilly DePalma today named three additions to its team in support of the firm's growing list of clients in the interior design and building construction industries. The agency offers public relations, content marketing, digital marketing, social marketing and inbound marketing services.
O'Reilly DePalma named:
Naomi Salad, as Account Director.
Salad is an award-winning publicist who has managed social and traditional media relations programs for clients such as Olympic Paint and Stain, Newell Rubbermaid, Procter & Gamble and Georgia-Pacific. With more than 16 years managing consumer lifestyle, consumer packaged goods and home décor accounts, Salad has held roles with leading agencies including Ketchum Public Relations, DeVries Public Relations and Gibbs & Soell Public Relations.
Sarah Guffey, as Media Relations Manager.
Guffey brings more than 10 years of account management and media relations experience, helping to secure client coverage in national and regional outlets such as The Wall Street Journal, The Today Show, Real Simple, CNN, Huffington Post, and TechCrunch. Guffey has extensive experience with event management, celebrity endorsements and technical writing.
Victoria Vancoevorden, as Editorial Intern.
A recent college graduate, Vancoevorden brings several years of marketing experience working as a public information associate for the Village of Orland Park, as well as sales positions with Eddie Bauer and LA Fitness. She graduated summa cum laude from Saint Xavier University, earning a bachelor's degree in communication, concentrating in advertising and public relations.
Salad is based in Atlanta, while Guffey and Vancoevorden work from the agency headquarters office in suburban Chicago.
"We are pleased to add these three accomplished marketing and communications professionals to our company to help serve our growing client base," says Agency Principal John O'Reilly. "Their skills and experience will be vital to our efforts to help our clients connect with their target audiences and convert those audiences to their brands."
ABOUT O'REILLY DEPALMA
O'Reilly DePalma (oreilly-depalma.com) specializes in PR and demand creation for the design and construction industry. With agency roots in the industry going back four decades, the firm's reputation is built on its deep commitment to client service, collaboration and measurable results. The firm is headquartered in the Chicago area. Employees and strategic partners provide feet on the street and a network of industry relationships in Atlanta, New York and Toronto.
Follow news and updates at http://www.oreilly-depalma.com/blog or by following agency news at linkedin.com/company/o'reilly-depalma and facebook.com/oreillydepalma