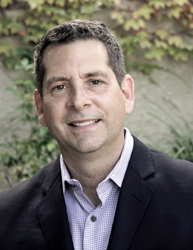 'By giving clients the ability to easily manage their product data and distribute feature film, television, and short-form content, we help them make more money downstream.' - COO Doug Reinart
Santa Monica, California (PRWEB) April 13, 2015
ContentBridge Systems LLC, a leading provider of digital content supply chain solutions to major studios, aggregators, independent distributors, and retailers, is pleased to announce its collaboration with Azure. The announcement was made by ContentBridge CEO Jason Peterson and COO Doug Reinart. ContentBridge will be showing off its digital content supply chain solution in the Azure cloud on Tuesday, April 14, from 11-1pm at Microsoft's booth SL6610. Go to http://www.contentbridge.tv/azure for specific demo information.
"Since its inception, ContentBridge has sought to change the way content companies address their digital supply chains," says Reinart. Much attention is focused on the final delivery of video to consumers, which is understandable. However, any supply chain is only as strong as its weakest link, and many content companies struggle at the front end to manage a diversity of assets and delivery requirements. By giving clients the ability to easily manage their product data and distribute feature film, television, and short-form content, we help them make more money downstream."
Flexible Deployment Options As A Natural Transition to the Cloud
ContentBridge has operated a private data center to service clients, while also implementing custom software and processes on-premises. "Our solutions were architected from the beginning to allow for distributed resources and processing. A client could choose to maintain all digital assets behind their firewall, but utilize the ContentBridge data center for application hosting, transcoding, and delivery. Another client may prefer to hand the whole endeavor, including library storage, over to us. The next logical progression is to deliver any or all of the solution through the cloud," says Reinart.
Why ContentBridge Chose Microsoft Azure
ContentBridge had successfully integrated cloud storage from several leading providers into its delivery chain. Discussions with Azure began several months ago, and quickly evolved into a larger vision for cloud enablement of the digital supply chain. "The Azure team was incredibly supportive, and they opened our eyes to possibilities we had not fully considered," explains Reinart. "Not only were we talking about storage and archival opportunities, but the roadmap quickly expanded to include compute-intensive media management, transcoding, and delivery."
Reinart continued, "Azure has several appeals for a business like ContentBridge. Azure unlocks an ecosystem of complementary businesses that can be integrated into a full solution for our clients as required. Azure has global reach, which will greatly assist in our international expansion plans. Finally, Azure offers the storage and compute scalability we need to reliably and economically expand our business. But the biggest differentiator for us was the way the Azure team took a real interest in our business and became active collaborators. We are very excited about the prospects for this relationship in the future."
About ContentBridge Systems, LLC
ContentBridge is a leading provider of digital supply chain solutions for the media and entertainment industry. Through our direct involvement with major studios, independent distributors, and leading consumer services like iTunes and Netflix, we have developed automation software and best practices for efficiently managing and distributing digital content among business partners. ContentBridge is an approved encoding vendor for major digital retailers worldwide. We deliver our technology on-premise, as a Software-as-a-Services, or through a highly capable managed services team. For further information please visit http://www.contentbridge.tv or call 310-405-6178 x1.
###