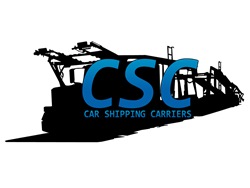 The reason to choose a car shipping company versus driving is simple when you look at the numbers and look at it logically.
Tampa, FL (PRWEB) June 02, 2015
The summer of 2015 is here. This is going to be the busiest car shipping season in recent history and pricing always increases during the summer months. Is it cheaper to drive across the country or is it cheaper to have a company transport it? When looking at the possibility of driving a vehicle across the country or hiring a reliable car shipping company, the costs are about even between both options. Lets take a look at a particular route such as Los Angeles, California, to Boston, Massachusetts. That is approximately 3,000 miles from start to finish. There are other expenses on top of just gas though that many people do not think of. Here are 5 reasons choosing a car shipping company is the cheaper and smarter choice.
1) Gas/Fuel
2) Hotel Stay
3) Food
4) Oil Change
5) Time Off of Work
With gas alone the cost to drive the vehicle is roughly $325 for a 3000 mile trip ($2.65 per gallon at 30 miles per gallon). The trip is going to take someone about 3 days of driving. Where will the person sleep? Most people will try to buckle down and sleep in the vehicle. We all know that a person may be able to do that once, but the second night will be different and a hotel will be in order. A hotel can cost someone about $100 a night. So depending on if the driver is brave enough, they may be getting a hotel for one or two nights. After hotel costs there is another item we all need and that is food. In three days of driving there will be 9 meals in total between the three days if a person were to eat three times a day. Stopping at a fast food restaurant such as McDonald's will cost someone about $7.50 per meal. That would mean food costs will be roughly $67. Add in an oil change, at the cost of $25 for regular oil and $65 for full synthetic, because the vehicle just traveled 3000 miles. Experts say that a person should change their oil every 3000 miles. This last number is also debatable. Some people may need to take time off of work to do this. If the average person makes about $100 a day that would mean another $300 in costs that a person is really losing out on. Just by adding up the numbers the cheapest way a person could drive their vehicle across the country would be $517. The amount most people would have to pay is roughly $925 when calculating all the numbers.
What is the cost to transport a car across the country? When looking at the same route the average price for quality car shipping services currently is $800. That means it is slightly more expensive for the person sleeping in the car for two nights, but less expensive than the average person who would drive their car across the country. The great thing about hiring a reliable auto hauler is the fact that they will do the work and the customer don't have to. Why not spend the money to hire a professional, not put any miles on the vehicle, not perform any of the work and still come out ahead in every aspect?
The reason to choose a car shipping company versus driving is simple when a customer looks at the numbers and look at it logically. The next time there is a need to move from state to state the smart choice is hiring Car Shipping Carriers and leaving the work to us.