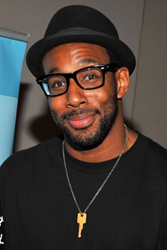 Bad
Atlanta, GA. (PRWEB) April 11, 2015
Performers in Memphis, Tenn. have the exciting opportunity to audition for international non-profit organization, AMTC. Performers ages four and up are invited to attend the free-of-charge auditions on Wednesday, April 15. Auditions will be held at The Great Hall: 1900 South Germantown Road, Germantown, TN 38138. 6:00 pm auditions are available.
Since 1982, Actors, Models and Talent for Christ has been traveling and searching the country for individuals that have a passion to be lights in the world of entertainment. By creating a community of Christian performers in eight major cities, AMTC elevates, educates and equips performers, launching them into one of the most important mission fields on earth: the media.
Through prayerful consideration, the AMTC team offers callbacks to mission-minded performers, who possess a teachable spirit and have a desire to become positive role models in entertainment. Each audition is hosted by an AMTC Scout who is dedicated to seeing the Great Commission of Christ fulfilled in all areas of entertainment. The Memphis auditions are being hosted by AMTC Regional Affiliate Donna Groff.
Donna Groff-Wheeler is the Owner/Director of the Donna Groff Agency, and a National Scout for AMTC. The recipient of many honors and awards, Donna uses her knowledge of the modeling and talent industries to successfully guide and place her talent nationally and internationally.
Important Audition Information:

Please arrive 15 minutes before the scheduled 6:00 pm audition time.
All Applicants under 18 must be accompanied by a parent/guardian during the entire audition.
No additional family or guests allowed
No children under four years of age.
Each Applicant must provide 1 recent facial photo at the audition. Photo should be 3x5 or 5x7. - - Photo will not be returned.
Performers who wish to register for this audition can visit http://www.amtcaudition.org, or call 888.642.STAR (888.642.7827).