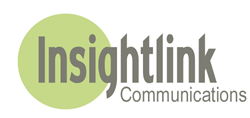 'Companies who invest in reward and recognition get paid back by producing engaged employees who are more likely to stay, to share their enthusiasm with their clients and take fewer sick days'.
Palm Springs, California (PRWEB) April 14, 2015
Insightlink Communications, a leader in employee opinion and attitude research, today released survey results highlighting employee engagement trends across all American and Canadian industries. The research findings show that North American organizations have a long way to go to create work environments that maximize job satisfaction and employee engagement.
Why is that? Because most employees don't feel that the work they do is adequately recognized. In fact, being satisfied with the level of reward and recognition they receive is the number one driver that employees want and value but currently do not have where they work. Organizations are also doing poorly on such key factors as acknowledging their employees' work and efforts, giving them the freedom to make suggestions and the opportunity to learn new skills and showing respect for the work that they do.
According to Insightlink, organizations that fail to take action to improve in these areas are potentially jeopardizing their future growth, since higher-than-average turnover rates, lower productivity and poor customer service can plague their efforts to succeed. However, based on these survey findings, the organizations that commit to and invest in building a culture of recognition should see their job satisfaction and employee engagement scores soar. The survey supports the concept of the 'Pay Back Loop' where companies who invest in reward and recognition get paid back by producing engaged employees who are more likely to stay, to share their enthusiasm with their clients and take fewer sick days.
When asked what direct managers and supervisors could do better, Robert Gray, President of Insightlink, recommended that, "You can start by simply greeting your employees by name each day but that has to be both genuine and sincere. To really do well you have to take it further than informal displays of recognition and start using tangible rewards to thank and recognize those employees who truly step up and go above and beyond their job requirements on behalf of your organization. We consistently see with our clients that those who put the greatest thought and effort into choosing those rewards have the greatest impact on their employees and the extent to which they feel appreciated. "
The survey was conducted among more than 17,000 employees in North America balanced against Bureau of Labor Statistics and Statistics Canada figures in terms of such key factors as company size, range of industry types, geography and employee demographics.
HR professionals and organizations interested in learning more about Insightlink's 4Cs Employee Surveys can visit http://www.insightlink.com or to schedule a demo and speak to a representative contact Lynn Gore at 1-866-802-8095 ext.705.
__________________________________________________________
About Insightlink
Insightlink Communications is a recognized leader in the field of employee surveys, exit surveys and other research tools for measuring employee attitudes and opinions. Insightlink helps companies identify their strengths and weaknesses using their proprietary 4Cs model. The 4Cs consist of Commitment, Culture, Communications and Compensation and are designed to provide organizations with comprehensive and in-depth analysis of the internal health of their organization so they take action to achieve employee engagement.