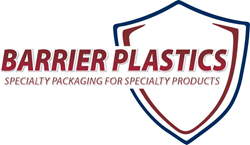 Irvine, CA (PRWEB) April 12, 2015
Barrier Plastics, Inc. and Consolidated Container Company proudly announce the launch of a strategic manufacturing partnership focused on bringing new types of barrier bottles to market. A full year of research and development was invested by Consolidated Container Company to leverage the monolayer barrier technology originated by Barrier Plastics.
Consolidated Container Company will now be the principal U.S. manufacturer of rigid thin-walled high density polyethylene plastic bottles incorporating Quoral® barrier resin marketed under the trade name, Baritainer®. Baritainer® bottles can safely transport solvent-based products such as household chemicals, industrial chemicals, cleaning solvents, adhesives, wood preservatives, automotive additives and agricultural chemicals.
Both Barrier Plastics and Consolidated Container Company will market the Baritainer® bottles. Baritainers® offer a cost-effective alternative to fluorinated plastic bottles, tin plate containers and polyvinyl chloride (PVC) resin packages.
Nipesh Shah, Senior Vice President and General Manager for Consolidated Container Company, remarked of this strategic partnership: "Having the ability to produce Quoral® barrier resin bottles enables Consolidated Container to offer another value-added product solution to our customers and demonstrates Consolidated Container's commitment to leading edge packaging technologies. We can now offer more cost effective supply chain solutions to our household chemical, industrial, and automotive customers who require barrier properties in their rigid plastic packaging."
Kevin Callahan, Chief Operating Officer, Barrier Plastics, added, "We look forward to working with Consolidated Container in expanding and developing the Baritainer® product line and introducing it to new markets and opportunities. Both companies working together will offer a unique and proven technology to solve customer requirements in a very cost effective manner."