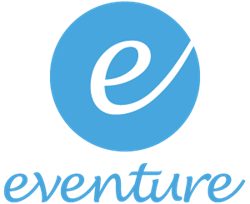 Our vision has always been to help people create lasting memories in controlled, networked, environments
Costa Mesa, CA (PRWEB) April 15, 2015
Eventure Interactive, Inc. (OTCBB: EVTI) a social application and technology development company, today announced the launch of its mobile games division, "EventurePlay™." The gaming development team was formed to create event-based games that compliment our social calendaring application and recently announced SmartSeen™ camera and streaming hub.
"Our vision has always been to help people create lasting memories in controlled, networked, environments. Our new game division expands our overall product offering and provides a more complete experience for users," said Gannon Giguiere, Eventure's Founder. "In order to grow and manage this new division we've brought on board an amazing team lead, John Keema. Mr. Keema's technical background is in interactive technologies and video production. He's earned an Emmy Award for his work with Fox News and brings the breadth and depth of knowledge that we believe is necessary to provide exceptional gaming experiences," continued Mr. Giguiere.
EventurePlay™ Principals:
The premise for each of the titles to be released through EventurePlay™ will consist of three principals: 1) They will be "free," which allows for easy adoption; 2) They will always promote a "social" interaction of participants to local events organized through our social calendaring application, which allows users to easily recruit others to extend their community; and 3) There will be a native "revenue up-sell" in each game that allows users to purchase premium virtual items to enhance the playing experience.
"Being able to leverage my experience in interactive development, content production, and graphical design is a dream come true. The pipeline of titles we have developed at Eventure are amazing, and we are now charged forward with the launch of a series of games to support our larger mission of providing memorable experiences inside of event participation," said John Keema, EventurePlay's™ Director.
The first of many EventurePlay™ games are expected to be available in the Google Play and iTunes app store during the summer months and some of the highlighted titles include:
Lil Buddy™ "Don't show up without your Lil' Buddy."
A smart phone's best friend, Lil Buddy, will escort you to all your events, digital or otherwise. Show off your digital buddies at virtual buddy events, accessories, training parties, and other buddy-celebrating activities.
Tablib™ "What gossip do you know about your friends?"
Make tabloids dedicated to your friends. Tablib is a strange mix of tabloid magazines and mad lib's. We let you pick from an array of strange and juicy stories and you put in existing or new pictures of your friends or yourself. A fully customizable array of options for you to embarrass, praise, and do what is necessary to your friends. After making these stories we put them on "the board" and whichever story has the most views goes into a published e-magazine every month. So get on your gossip and embarrass, or praise your friends.
Connection Roulette™ "Interact and meet."
Take an educated gamble on who you will meet at your event. People will be thrown onto the spinning "roulette" wheel and randomly stop on a connections or potential connection from the same event. Interact with old friends, new friends, or get your network on by tuning to different social modes inside the game. You feel like only meeting new business relationships? Then turn on only business networking mode. Just want to meet a new friend? Turn on "friend zone". Enrich your social life at any party with a simple spin of the wheel.
And many more to come …
About Eventure Interactive, Inc.
Eventure connects people locally to share life. Eventure continues to develop upon its "Eventure Everywhere" experience that makes organizing and participating in social events intuitive, engaging, and enjoyable. By combining our proprietary social calendar, wearable cameras, streaming technologies, and event based games, individuals can easily create, capture, organize, and have fun while creating memories.
Whether planning, inviting, attending, capturing, or scrapboarding, Eventure truly redefines how one organizes life's most memorable moments.
For more information please visit: http://www.eventure.com
Forward Looking Statements:
This press release contains forward-looking statements within the meaning of Section 27A of the Securities Act of 1933, as amended, and Section 21E of the Securities Exchange Act of 1934, as amended, which are made in accordance with the Private Securities Litigation Reform Act of 1995. Our actual results may differ materially from those implied in these forward-looking statements as a result of many factors, including, but not limited to, overall industry environment, customer acceptance of our products, delay in the introduction of new products, further approvals of regulatory authorities, adverse court rulings, production and/or quality control problems, the denial, suspension or revocation of permits or licenses by regulatory or governmental authorities, termination or non-renewal of customer contracts, competitive pressures and general economic conditions, and our financial condition. These and other risks and uncertainties are described in more detail in our most recent annual report on Form 10-K and other reports filed with the Securities and Exchange Commission. Forward-looking statements speak only as of the date they are made. We undertake no obligation to update or revise such statements to reflect new circumstances or unanticipated events as they occur, except as required by applicable laws, and you are urged to review and consider disclosures that we make in the reports that we file with the Securities and Exchange Commission that discuss other factors germane to our business.
Investor Relations:
Sanford Diday
Executive Director, Investor Relations
Eventure Interactive, Inc.
855.986.5669
sanford.diday@eventure.com