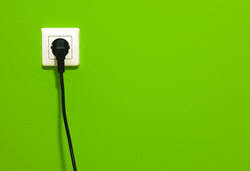 borrowers of a VA home loan can use this financing to enhance an existing home by installing energy-related features
Chicago, IL (PRWEB) April 11, 2015
As veterans are returning from their service, they have ample opportunities to obtain the home they want through mortgages at a low rate from the U.S Department of Veteran Affairs. Not only can they secure the home they've been looking for, but The Federal Savings Bank, a veteran owned lender, reminds VA's that they can also save money on monthly household bills through energy-efficient home improvements.
Eligible VA home loan projects
While veterans know they can have a VA home loan to purchase or even build a home, they can do so much more to make their house as cost-effective as possible. First, mortgage rates are very affordable right now. Currently, the average 30-year fixed rate loan can be obtained for as low as 3.7%. This is just 0.08% above the average lowest quoted rate of the year on April 3rd when rates were 3.62%.
According to the department, borrowers of a VA home loan can use this financing to enhance an existing home by installing energy-related features, such as light bulbs that use less wattage, but produce more light. Homeowners can also put their VA loan financing toward larger projects, such as energy-efficient home improvements.
These are also known as energy-efficient mortgages, which entail lenders crediting a house's energy efficiency in the mortgage, according to Energy Star. This allows homeowners to include their energy projects in one mortgage rather than taking on a different home loan to pay for their energy-efficient home.
The Energy Star program, run by the U.S. Environmental Protection Agency, noted borrowers usually use EEMs to buy a new, energy-efficient home. The home is certified by the program beforehand. Another option is to purchase an existing home and then perform energy-saving projects, called Energy Improvement Mortgages.
Under the VA loan program, homeowners can qualify for both EEMs and EIMs, according to Energy Star.
How to use a VA home loan for energy-efficient improvements
While there are energy-efficient projects that qualify for other government-backed loan programs, this may be a different case with a VA loan. Energy Star stated military personnel, reservists and veterans can qualify for a VA EEM for existing-home purchases. The maximum they can spend on energy home improvements is between $3,000 and $6,000. To receive a VA EEM, Energy Star recommended borrowers ask about this option early in the mortgage lending process.
Suggestions for energy-efficient home improvement projects
In addition to installing more effective light bulbs, borrowers with a VA loan can use their financing for other projects. These can include smart thermostats designed to stop wasting electricity and replacing old windows that are prone to drafts to save on heating and cooling costs, according to DealNews on January 13th.
Contact the Federal Savings Bank, a veteran owned bank, to learn more about mortgages.