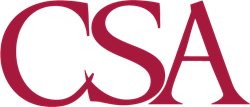 Entering the 2015 calendar year, CSA nearly doubled its numbers--surging to over 320 employees.
Mechanicsburg, Pennsylvania (PRWEB) April 13, 2015
Client Solution Architects (CSA) LLC is excited to announce the realignment of its operational regions. Effective April 1, 2015, CSA expanded its operations construct to include broader regional coverage areas in order to better align with CSA's rapidly expanding customer base. The new regions, to include the Southwest Region, the Mid–Atlantic Region, and the Northeast Region, will each be managed by a Regional Operations Director, whose primary responsibility is to ensure exceptional client delivery.
The Southwest Region will include all San Diego clients and employees: SPAWAR, SPAWAR System Center Pacific, PEO C4I and all corporate operations conducted out of CSA's Mission Valley office. Mr. Paul Doyle, who was recently promoted to Southwest Regional Director, will run the region's operations.
The most geographically expansive area is the Northeast Region, which is managed by Mr. Todd Yanik. This regional area includes two of CSA's offices, CSA's Corporate Headquarters in Mechanicsburg, Pa., and CSA's newest office, Toms River, N.J., and will cover CSA's existing work in Philadelphia and any new contracts north of Maryland.
The third and final region is the Mid–Atlantic Region, which stretches across all contracts in the National Capital Region (Washington D.C., Virginia and Maryland) and new contracts south of the National Capital area. Mr. David Higgins will oversee operations for this region.
Over the past three years, CSA has averaged a growth rate of 66 percent. Entering the 2015 calendar year, CSA nearly doubled its numbers, surging to over 320 employees. As new offices open across the U.S., they will fall under these newly defined regional areas. CSA is ready to tackle the challenges that come with such rapid growth, and plans to continue through 2015 going full steam ahead.
About CSA
CSA is a professional services firm providing strategic guidance and operational performance solutions to government and commercial clients. CSA helps clients achieve their goals by enhancing organizational performance and maximizing return on investments. CSA helps clients plan and execute processes associated with Project and Portfolio Management, Acquisition and Program Management, Contract Management, Business and Financial Management, Logistics and Supply Chain Optimization and Business Improvement and Business Improvement and Analytic Services. CSA delivers services by combining deep process expertise with strong program management disciplines, analytics and a focus on performance results. visit http://www.csaassociates.com for more information.