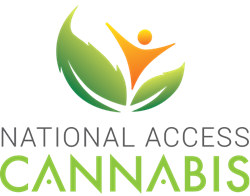 The site features powerful video testimonials from Canadians who have benefited from responsible medical cannabis use.
Victoria, BC (PRWEB) April 13, 2015
National Access Cannabis today announced the official launch of its new website. NationalAccessCannabis.com will serve as an introduction and conduit to NAC's care centres for the growing number of Canadians who want to access legal medical cannabis to treat a multitude of ailments within the guidelines of Health Canada's system.
The site features powerful video testimonials from Canadians who have benefited from responsible medical cannabis use, including the personal story of NAC's founder and his father's cancer treatments.
"I researched and learned about the benefits of medical cannabis when my father was dying of cancer," Alex Abellan, founder of NAC, says in a video featured on the site. "My father did not react well to the morphine doctors gave him, he was in a fog and couldn't communicate. When we treated him with cannabis, it relieved his pain and we were able to connect with him!"
Personal stories told through videos on the site reflect NAC's vision of improving quality of life for Canadians by creating a network of care centres providing services for safe and responsible access to Health Canada's system.
NAC first provides education on how Health Canada's medical marijuana system works. Members are then connected with a physician for a medical assessment. If a physician concludes medical marijuana is a good option for the member, NAC assists with selecting a Health Canada Licensed Producer and helps submit the required Medical Documents.
Members also receive pharmacist consultations for ongoing guidance on safe and responsible use and utilize pharmacy software to monitor usage. In addition, each member receives the National Access Cannabis Card, a secure non-transferable medical marijuana card developed in consultation with law enforcement to assure police that patients are legally authorized by Health Canada to use medical marijuana.
Visit the new site and learn more about NAC's mission at NationalAccessCannabis.com. NAC can also be found on its social channels on Twitter, Facebook and YouTube.
About National Access Cannabis (NAC)
NAC is devoted to improving patients' quality of life by creating local care centres across Canada. NAC facilitates safe access to medical marijuana within the laws and guidelines of Health Canada by connecting our members with physicians, providing pharmacist consultations and pharmacy software to monitor safe usage, and giving members a medical marijuana card for proof of compliance for law enforcement.