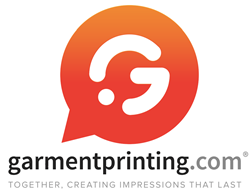 "Win your design printed onto your collection of tshirts + €100"
london, essex, surrey, leeds, birmingham, glasgow, berlin, cologne, barcelona, madrid (PRWEB UK) 14 April 2015
To enter, submit a design to FESPA(at)garmentprinting(dot)co(dot)uk. The FESPA team and Gavin Drake, Director of GarmentPrinting.co.uk, will select five outstanding designs to be displayed live at FESPA Fabric 2015. All visitors at FESPA Fabric will have the chance to vote for favourites and the design with the most votes during the show will be crowned the competition winner and win the prize.
Review the terms and conditions here.
The first place winner will receive 25 t-shirts digitally printed with the winning design supplied by GarmentPrinting.co.uk, plus €100 Amazon voucher. The second and third place entries will receive ten and five printed t-shirts respectively with their own design.
FESPA Divisional Director Roz McGuinness says: "The FESPA Fabric Design a Tee competition is a light-hearted way of illustrating the creative potential of printed apparel, and bringing out the design flair of our global community. T-shirts are a fast fashion staple; they've always been a way of expressing our personality and tastes with slogans or images, but new printing technologies mean they're now the ultimate item of personalised clothing, with the scope to quickly and inexpensively create a unique garment using a favourite photo or individual design. We're hoping that this year's space explorer theme will inspire some out-of-this-world designs!"
To keep up to date on the competition visit FESPA's & Garment Printing's social media channels on Twitter (with the hashtag #garmentprinting and #fespatshirt), Facebook, LinkedIn and Pinterest.
The 2014 winner was Mark Thompson of Printdesigns, with second and third places going to Noe Garcia and Federica Micalizzi.
ENDS
Notes to Editors:
Garment Printing.co.uk is an industry leading promotional and customised clothing company, created to maximise the efficiency of marketing teams & agencies, and also to offer great discounts and donations to Charities and good cause campaigns. Founded by Gavin Drake and with over 15 years experience and trusted by global brands, such as Mindshare, Coca Cola, Skype, Google and Saatchi and Saatchi, it simplifies the printing process with express turnaround times and unrivaled customer service. A complete range of bespoke customisation techniques is offered including screen-printing, embroidery and the latest direct to garment t-shirt printing and dye sublimation all over t shirt printing technology. Their international integrated supply chain enables them to out perform the competition, making all time critical orders possible. Garment Printing's agency work involves consultation to global brands; marketing teams and promotional agencies, to ensure all printed clothing campaigns are realistic, within budget and effective. Their multilingual teams at Garment Printing work as extended members of your business to efficiently exceed customer and client expectations. To find our more in Spanish, visit GarmentPrinting.es
For any press inquiries please contact:
Gavin Drake
Email: Gavin(at)garmentprinting(dot)co(dot)uk
Phone number: +44 (0) 207 101 9356