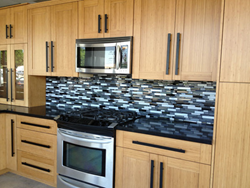 Kitchen Renovation Increase Property Value & Attract Buyers
Los Angeles, CA (PRWEB) April 13, 2015
Many Real Estate experts advise homeowners that it is much cheaper to renovate a home than move to a new property. They also recommend people who have limited funds to buy a property that needs renovation work to put their own stamp on it and increase the value of the property. A cost effective way for people to renovate their bathrooms and kitchens is through RTA Cabinets.
CabinetDIY provides quality RTA cabinets for the bathroom and kitchen at great prices. The company provides shipping to their client's door nationwide with some great daily discounts. People have a huge choice of sizes, colors and designs to perfectly match the design of their kitchen.
Kitchen modernizing is an economical way to increase the house's value. Renovation can be made easy with the CabinetDIY solid wood ready to assemble cabinets that come with a free sample, design and shipping. The company offers a wide variety of cabinets to match the needs and requirements of any client. There are slow motion or full extension drawer slides and 20% discounts for un-assembled units.
Customers can provide some basic sketches or photos of their kitchen to the company's designers, which will help them create the perfectly matched design. They will provide home owners with the right solution whether they have U-shaped, island or a standard kitchen type.
Among the most popular RTA cabinets are top quality cherry cabinets, oak cabinets, espresso cabinets, white cabinets, maple cabinets, shaker cabinets, and more. Customers can take advantage of the professional service and fast turnaround time.
The next important room that adds to the home's investment value is the bathroom; CabinetDIY offers matching bath cabinets that provide a special look at their customer's premises.
To find out more about the products offered by CabinetDIY, please visit http://www.cabinetdiy.com/.
About CabinetDIY
CabinetDIY was established in 2004 to provide professional interior design services and products throughout North America and beyond. The company's team takes each customer's need, complaint or suggestion seriously, constantly improving their services and products to meet the demands for quality, uniqueness and diversity of the today's generation.