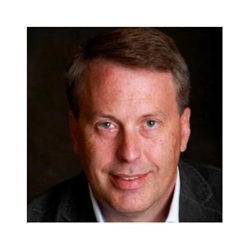 Pricing innovation used to be a 'nice-to-have.' Now, with the expectation of rising interest rates, and the growth of disruptive new entrants into the banking sector, it's a 'must-have' for banks to compete effectively.
San Francisco, CA (PRWEB) April 13, 2015
Nomis Solutions, global pricing and profitability technology provider for the financial services sector, is welcoming innovators in banking from all over the world to the 8th annual Nomis Forum beginning today at the Fairmont Hotel in San Francisco.
This year's Forum's theme is Keep Calm and Be Prepared. Experts from Nomis and banking industry executives are providing thought leadership and advice timed to help banks take advantage of changes in interest rates. The Forum also will address better ways for banks to compete as new business models begin to take shape from a wave of innovative market entrants including peer-to-peer lenders.
Nomis and its industry partners have been working to make price optimization a core competency of the banking industry. Interest in increasing bank capability in price optimization has never been stronger, signifying how this discipline is now becoming mainstream as the early majority of the market now joins the innovators. Nomis customers used the Nomis Price Optimization Suite to optimize $1 trillion dollars in assets and liabilities in 2014 alone. Since inception, Nomis technology has been used by Nomis' banking customers to generate over $1 billion dollars in additional revenue, harvested primarily from deposit and lending products that were not priced effectively.
Nomis CEO, Frank Rohde, explains:
"Pricing innovation used to be a 'nice-to-have.' Now, with the expectation of rising interest rates, and the growth of disruptive new entrants into the banking sector, it's a 'must-have' for banks if they want to compete effectively against both these new competitors and their traditional peers.
We've typically seen that once interest rates start moving, they change very frequently. The ability to price deposits, loans, and mortgages effectively in real time becomes vital to protecting and growing market share while pricing fairly."
As in previous Forums, delegates are being given exclusive content, insight, and price innovation approaches for both lending and deposits.
"Nomis Forum is now a well-established event in the banking industry where the best of the best come to sharpen their pricing skills," continued Rohde. "This year we are seeing an unprecedented number of new attendees who are now recognizing that price can be a key source of competitive advantage."
Some of this year's keynote speakers include:
Frank Rohde, Nomis CEO – Frank will discuss the drivers of pricing innovation and highlight how Nomis customers are optimizing these drivers to grow profitably.
Richard Swart PhD, University of California, Berkeley – Dr Swart will cover the growth of alternative finance models and explain what traditional banks need to do compete effectively.
Kenneth Flaherty, Huntington Bank – Mr Flaherty will discuss his own team's case study revealing how he helped Huntington gain competitive advantage in its home equity products and the lessons learned.
Amelia Gini, Bank of Ireland UK – Ms Gini will cover how she and her team are leveraging price sensitivity modelling with scenario planning to provide effective forecasting for new customer acquisition as well as attrition in a low-rate environment.
Fred Brothers, Chief Innovation Officer, FIS – Mr Brothers will cover the broader banking technology landscape and how banks can innovate to compete against their traditional peers as well as new entrants.
Nomis Forum 2015 runs through Wednesday, April 15th. You can follow insights from the event in real time using the hashtag #NomisForum15.
##Ends##
About Nomis
Nomis Solutions provides best-in-class pricing and profitability technology for financial services companies. By combining a big-data platform with advanced analytics, innovative technology, and tailored business processes, Nomis delivers quick time-to-benefit and improves financial and operational performance throughout the customer-acquisition and portfolio-management processes.
In 2014 Nomis customers optimized over $1 trillion in banking transactions, and since inception, our customers have generated over $1 billion in incremental profits.
Headquartered in San Bruno, CA, Nomis Solutions also has offices in Toronto and London. Visit http://www.nomissolutions.com or contact us at info(at)nomissolutions(dot)com or 1-650-588-9800 or +44 0207 812 7251.