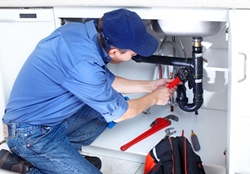 Home renovation loans are usually given to borrowers when they have proved that money was put into the house.
Chicago, IL (PRWEB) April 12, 2015
As homeowners are dreaming up all the ways to make their homes more efficient and beautiful, they should revisit their home renovation budget and ensure they have the funds to pay for these projects. The Federal Savings Bank encourages homeowners to consider their current finances and qualifications for new credit before undertaking home renovations.
There are ways to finance home improvement and remodel projects. The following are tips compiled by The Federal Savings Bank to do so:
Look Into Self-financing
There are several choices for homeowners to finance home renovation projects themselves, including using cash saved up to pay for home overhauls. While this can allow them to save money on interest compared to other financing options, many homeowners are not able to save enough to cover the full cost of their renovations. However, homeowners could find they have a bonus paycheck or tax refund that they could use toward their home improvement projects.
Also look into using a credit card. While homeowners can earn rewards through putting contractor and materials payments on their card, there are key negatives that could interrupt projects. Many contractors will not take credit card payments. Further, interest will accumulate on these credit card balances, which could increase the amount homeowners will have to pay.
Look Into Home Renovation Loans
Lenders know that homeowners need to take out a significant amount of money to accomplish their home improvement projects and tend to offer home renovation loans to grow their budgets. Home renovation loans are usually given to borrowers when they have proved that money was put into the house.
There are ways to overhaul their house by using their home equity in their home beforehand. These are called home-equity lines of credit. This Old House noted home-equity lines of credit work by the lender giving homeowners a credit limit. They are allowed to borrow up to that amount and only pay interest on their balance.
This Old House also said some homeowners think of home renovation loans known as home-equity loans as second mortgages. With all loan products, there are advantages and disadvantages to these types of home renovation loans compared to a typical mortgage. While home renovation loans may have higher interest rates than with a conventional loan, homeowners do not have to pay closing costs with these loans.
Current homeowners who want to renovate or sell their homes can contact The Federal Savings Bank, a veteran owned bank, to learn more about mortgages.