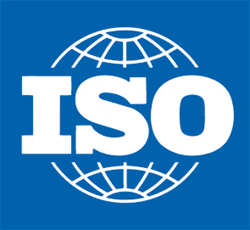 This is the standard the industrial equipment market demands
Tulsa, OK (PRWEB) April 14, 2015
Vacuworx, the pioneer of vacuum lifting technology, successfully completed an ISO 9001:2008 re-registration audit last month. This certification renewal will continue to ensure the Company's compliance with international quality standards.
This is the first re-certification for Vacuworx and aligns the Company with international standards, optimizes operations, improves the quality of customer satisfaction and continues to allow for expansion opportunities.
The audit revealed a remarkable 99% customer satisfaction rate for the audit year, based regular customer satisfaction surveys. Customer service satisfaction is a key component to maintaining the company's ISO compliance for continuous improvement.
"This is the standard the industrial equipment market demands worldwide to meet uniformed industry quality control standards, as well as it recognizes that we have an approved system to track, rate customer satisfaction and continuously improve our service processes for the customers we serve," according to Vacuworx President & Founder, Bill Solomon.
He said as an important part of our commitment to the customer and life of the program, Vacuworx maintains a global inventory of lifters and pads for rental and purchase. "We understand the demands of the job site and that's why our Tulsa facility is always fully stocked with parts, equipment and provides 24X7 customer service 365 days of the year."
Vacuworx is also OSHA complaint and manufacturers all of its products to meet or exceed the following international safety standards:

ASME BTH-1-2011 for Design and Engineering
ANSI/ASME Standards for Design and Engineering
ANSI/ASME Standards Section B30.20 for Construction, Build and Implementation
AS 4991-2004 Standards that apply to vacuum lifters
European CE Machinery Directive
European CE Low Voltage Directive
European CE Electromagnetic Interference Directive
Tulsa-based Vacuworx has been a leading provider of vacuum-based lifting equipment and heavy-duty material handling solutions for more than 15 years with sales and rental options for the pipeline, oil, gas, utility and road construction industries. Vacuworx Lifting Systems are customizable for various applications and lift capacities, offering contractors and municipalities a faster, safer and smarter method of handling pipe, plate, slab, concrete road barriers and HDD drill stem.