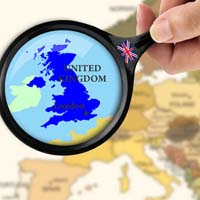 There is a significant variation in care patterns and outcomes that may reflect limited expertise...
Raleigh, NC (PRWEB) April 15, 2015
New research out of the UK suggests that cancer centers that see fewer mesothelioma patients tend to manage the disease in ways that may not optimize the odds of survival. Click here to read the full story that has just been posted on the Surviving Mesothelioma website.
Scientists from six different hospitals or universities in England analyzed 8,740 mesothelioma cases – the largest mesothelioma study group in a single research trial – and found that location appears to play a role in outcomes.
"There is a significant variation in care patterns and outcomes that may reflect limited expertise in areas with low incidence [of mesothelioma]," writes study author Paul Beckett of the Royal College of Physicians in London.
The study, published in the journal Lung Cancer, found that too many centers failed to record the stage of patients' mesothelioma – critical data that the study authors say impacts treatment decision-making and survival.
"The idea that centers that see the most mesothelioma patients tend to have the best outcomes is not a new one," says Alex Strauss, Managing Editor of Surviving Mesothelioma. "This study further emphasizes the idea that it pays to look for experience when looking for mesothelioma treatment."
To see the details of the new mesothelioma study, including survival results, see UK Study Finds Location Influences Mesothelioma Survival, now available on the Surviving Mesothelioma website.
Beckett, P et al, "Demographics, management and survival of patients with malignant pleural mesothelioma in the National Lung Cancer Audit in England and Wales", March 30, 2015, Lung Cancer, Epub ahead of print, http://www.lungcancerjournal.info/article/S0169-5002%2815%2900157-9/abstract
For nearly ten years, Surviving Mesothelioma has brought readers the most important and ground-breaking news on the causes, diagnosis and treatment of mesothelioma. All Surviving Mesothelioma news is gathered and reported directly from the peer-reviewed medical literature. Written for patients and their loved ones, Surviving Mesothelioma news helps families make more informed decisions.