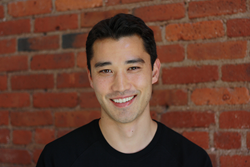 The acquisition of Lab Escape's visual data discovery platform is firmly aligned with our mission to use big data to solve valuable problems
Boston, MA (PRWEB) April 14, 2015
Teikametrics, the leading provider of pricing and inventory optimization for Amazon third-party retailers, has acquired Lab Escape, the leader in heat map visual data discovery software. Teikametrics will add Lab Escape's embeddable visual data discovery solutions to its suite of analytics tools for e-commerce retailers.
"The acquisition of Lab Escape's visual data discovery platform is firmly aligned with our mission to use big data to solve valuable problems," said Alasdair McLean-Foreman, CEO of Teikametrics. "In addition, the acquisition of Lab Escape diversifies Teikametrics' customer portfolio by adding world class retailers including Walmart and Costco. Other notable clients include Dell, U.S. Army, Schlumberger, and over a dozen other Fortune 500 companies. Adding Lab Escape to our team gives us the opportunity to broaden our reach and develop long term growth outside of the Amazon marketplace."
Teikametrics' core SaaS solution helps Amazon third-party sellers manage large inventory portfolios with predictive analytics. Since its launch in 2012, it has experienced rapid growth, acquiring over 250 clients including The Vitamin Shoppe, f.y.e., Newbury Comics, and Smart Home, and is currently managing over 500 million dollars in Amazon revenue. The team of over 30 employees is based in the Innovation District of Boston's growing Seaport neighborhood.
Trevor Lohrbeer, CEO and founder of Lab Escape, is joining the Teikametrics team as Chief Data Scientist, bringing over 20 years of technology leadership and development experience. "The portfolio optimization technology from Teikametrics provides an excellent strategic fit with Lab Escape's heat map visual data discovery capabilities," said Lohrbeer. "The combination will allow retailers to visually analyze and optimize their product portfolios–something no one else in the market is doing right now. I'm excited to work with this winning team to combine predictive analytics, visual data discovery and decision management into solutions that help non-technical users make better data driven decisions."
Teikametrics excels in its dynamic repricing and inventory analytics features, which include profit analysis, predictive restocking, product scouting, shipping, and purchase order management. Lab Escape adds advanced data discovery that allows users to visually analyze multiple dimensions and spot trends in an intuitive way to inform key business decisions.
Both advanced cloud-based analytics and visual data discovery are large and growing multi-billion dollar categories. In its December 2014 study, International Data Corporation (IDC) predicted visual data discovery tools will be growing 2.5x faster than the rest of the BI market; and decision management platforms will expand at a compound annual growth rate of 60% through 2019 in response to the need for greater consistency in decision making and decision making process knowledge retention.[1]
About Teikametrics
Teikametrics is the leading provider of e-commerce optimization technology for Amazon third-party retailers. Founded in 2012, its team of e-commerce experts based in Boston use a unique suite of customizable technology to dynamically optimize performance and maximize trading opportunities for leading e-commerce retailers including The Vitamin Shoppe, f.y.e., Newbury Comics, and Smart Home.
About Lab Escape
Lab Escape is the leader in heat map visual data discovery technology. Lab Escape's Heat Map Explorer software is a suite of visual analysis products that give users deep visibility into their data within a business context. Fortune 500 companies and leading organizations including Dell, U.S. Army, and Schlumberger use Lab Escape to make critical decisions using their data.
[1] IDC Reveals Worldwide Big Data and Analytics Predictions for 2015 (December 11, 2014)
http://www.idc.com/getdoc.jsp?containerId=prUS25329114