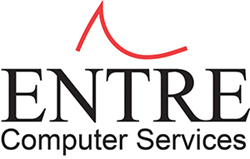 It is an ideal coupling of our combined strengths.
Rochester, NY (PRWEB) April 15, 2015
Entre Computer Services Inc. and Appcellus Inc., both headquartered in Rochester, New York, announced today the formation of a strategic partnership to provide CISO security consulting services and security implementation services.
"It is an ideal coupling of our combined strengths. Entre has widespread penetration in providing technology services for businesses and Appcellus provides highly credible C-level expertise in cyber and other security areas," said Entre president Andre Godfrey.
Those sentiments were echoed by Appcellus founder and president Michael Miller, CISSP. "Entre gives us entry into accounts that we might not otherwise have access to so quickly and provides the answer to Appcellus clients who ask 'who can you recommend for security implementation.'"
With the continued increase in cyber attacks it is critical to make sure that your company has the right level of security. The merged effort will focus on security strategy, risk assessments, regulatory compliance and development of security policy and standards.
"There has been ever increasing interest from our clients in security and compliance. Appcellus has broad expertise in PCI-DSS, HIPAA and SOX based compliance issues. We are looking forward to bringing a more complete security solution to our customers."
About Entre Computer Services For more than 30 years, businesses have relied on Entre Computer Services for wide-ranging technology services. From IT managed services and custom application development to network services and IT consulting services to eScreenz™ our award winning communication solution - no other IT provider combines all these essential services under one organization.