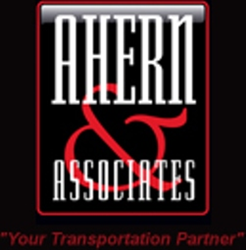 As regulations continue to dictate how the trucking industry must run, Ahern's advice continues to provide valuable input to their trucking clients nationwide.
Phoenix, AZ (PRWEB) April 24, 2015
Andy Ahern founded Ahern & Associates consulting firm in 1987. Since then, it has been no secret that he is a staunch supporter of the trucking industry and an advocate of trucking companies nationwide. In his weekly newsletter, the Ahern Advisory, and in his video podcasts, he often discusses hot topics, such as employee retention, industry trends, mergers and acquisitions, management challenges, and much more. This week, he took time to respond to a major development in the industry: a large loss of jobs.
An April 3, 2015 article from Trucking Info illustrates sustained growth since early 2013. That is, however, until March of this year when 6,800 jobs were lost in trucking. While the last two years have been good to many trucking companies, Ahern & Associates included, Ahern balances his optimistic outlook with a very realistic perspective.
"It is no secret that the trucking industry is struggling with the lack of drivers," Ahern states. "Many companies are finding their warehouses stocked with ready-to-ship inventory, but the problem is that there are not enough truck drivers to move the products. Some of the reasons for the decline is an aging driver pool, difficulty in attracting young blood in the industry, and other industries providing the same or better compensation without the stress of being away from family."
Ahern also agrees with the American Trucking Association's chief economist that high driver turnover play a large role. This is a topic Ahern has discussed in great depth in the past, covering various aspects of employee satisfaction and retention. While the human aspect is a large factor, increased regulations are important as well.
"With the advent of CSA and Hours of Services compliance issues, it is very difficult to hire qualified drivers that are willing to be under such tough regulatory constraints. The general public doesn't understand with the new FMCSA guidelines, the increase in government regulations, including restrictions on Hours of Service, these challenges have driven many drivers from the industry. For example, the new Hours of Service regulations reduced operational hours, 'wait time' at 'weigh stations' and other facilities as time 'on the road.' Since the majority of drivers are paid by the mile, the new industry requirements cut into their pay. This means drivers are making less money."
Ahern believes the federal mandate have helped precipitate the scarcity of drivers. "Driver retention has become a critical issue for the majority of the trucking industry. There was an article, recently written by Heavy Duty magazine in which they covered the top 10 reasons drivers leave, and one of the things they focused on was the recruiting process. In their survey they discovered that the reasons that many drivers leave are: they don't make enough money, they are not satisfied with their home time, they don't like their supervisor, they do not have opportunities to advance, they have problems with equipment or maintenance, the company does not communicate with the driver, they are not happy with the way they are dispatched, and they are not appreciated.
"All in all, driving a truck is a very difficult job. For people that like the outdoors and the freedom, it is a great job. At the same time, for many people the fact that they can sit in an office or be on a construction site and make the same amount of money, if not more, has dramatically changed the complexity of the trucking industry today."
Ahern advises that is important for trucking companies to be flexible and adjust to change. As regulations continue to dictate how the trucking industry must run, Ahern's advice continues to provide valuable input to their trucking clients nationwide. For more information on Ahern & Associates and the consulting services they offer, please call 602-242-1030 or visit http://www.ahern-ltd.com.
###
About Ahern & Associates, Ltd.
Ahern and Associates is North America's leading trucking and transportation management consulting firm. The skilled consultants at Ahern and Associates specialize in mergers and acquisitions of trucking and logistics companies as well as the restructuring and evaluation of existing carriers that seek to increase operating efficiency and improve profitability. Since 1987, Ahern and Associates has aided hundreds of buyers in the acquisition of trucking and logistics companies throughout the U.S. and Canada as well as assisting many transportation and logistics companies in reducing their overall operating costs and increasing their profitability.
For more information, please call 602-242-1030 or visit http://www.ahern-ltd.com.