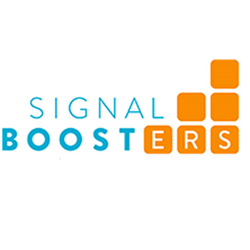 Many people are unsatisfied with their coverage.
Houston, TX (PRWEB) April 15, 2015
Signalboosters.com officially launches this month, providing a complete line of cell phone signal boosters that amplify weak 3G & 4G LTE signals in the city or remote rural areas.
According to a Pew Research Center study, nearly 75% of cell phone owners often face dropped calls and slow internet. Whether in the city or rural areas, customers ranging from the big four carriers (AT&T, Verizon, Sprint, and T-Mobile) and others experience weak signal. This often interferes with life, work, and even emergencies.
Cell phone signal boosters have grown in popularity as the solution customers seek in improving connectivity at home or in the car. They work by pulling in the existing signal, boosting it exponentially, and then rebroadcasting to an area in need.
"Many people are unsatisfied with their coverage," Heather Riesman, Director of Sales at Signalboosters.com, said. "That's because cell signals are easily obstructed by high structures and building material even if you're living near a cell tower. And that's what a signal booster does. It bypasses all the interruptions and gives you more bars."
Signalboosters.com provides industry leading boosters from weBoost, Wilson Electronics, SureCall, zBoost, and others. Some of their most popular models include:
weBoost 470103 Connect 4G
A home signal booster that improves coverage for an entire home (up to 5,000 sq ft). Two year warranty.
weBoost 470108 Drive 4G
A car signal booster that amplifies cell signals while on the road. Supports multiple users. Two year warranty.
SureCall Fusion5s
A commercial-grade booster now redesigned for homes and offices (up to 6,000 sq ft). Supports 10+ devices. Three year warranty.
"We understand cell phone signal boosters are relatively new and customers need more information about their investments," Riesman said. "That's why we have dedicated in-house customer support to answer any question we get. Everyone has a unique situation with their carrier and coverage. We always try to provide custom solutions—the best tailored solutions.
SignalBoosters.com also provides free shipping, no sales taxes in most states, 2 year warranty, 30 day money-back guarantee and lifetime technical support.
More information and up-to-date news about cell phone signal boosters can be found at http://www.signalboosters.com or email at sales(at)signalboosters(dot)com.
About Signalboosters.com
Signalboosters is a reseller of leading industry cell phone signal boosters from weBoost, Wilson Electronics, SureCall, zBoost and others. These devices provide 3G & 4G LTE solutions to boost weak signals in the city or rural/remote areas.
Signalboosters.com serves US and Canada. Clients include Halliburton, Exxon Mobil, General Electric, and Campbell Soup.
Toll-free number: 1-800-568-2723