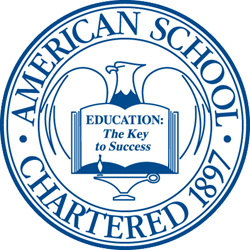 Lansing, IL (PRWEB) April 16, 2015
Just a week after announcing its online diploma program, American School is debuting eleven online courses that students may take as part of their online high school diploma programs or on an individual basis to make up credits or supplement an existing homeschool program.
"For our entire 118-year existence, American School has tried to serve the needs of our students," American School President Gary R. Masterton said. "These eleven new courses not only broaden our curriculum, but they'll also broaden the minds of our students."
The new online courses are:

Integrated Math 1
Integrated Math 2
Creative Writing 1
Introductory Astronomy
Gothic Literature
Mythology and Folklore
Philosophy
Hospitality and Tourism
International Business
History of the Holocaust
Theater, Cinema and Film Production
"In recent years, students have asked us to offer more 'niche' courses, and these eleven courses do just that," Masterton said. "As a group, they cover subject areas like English, fine arts, math, science and social science, but individually, each focuses on a specific area of study that may interest our students and propel them into further study or careers in those fields."
Individual online courses such as those listed above cost $250 for a full unit and $200 for one semester. A four-year, 18-unit online diploma program costs $900 per year, or $3600 total.
American School is located in Lansing, Illinois but accepts students from all 50 states as well as students living abroad. The School is accredited by the Middle States Association of Colleges and Schools/Commissions on Elementary and Secondary Schools (MSA-CESS), Ai (Accreditation International) and NCPSA (the National Council for Private School Accreditation) and is recognized by the State of Illinois as a non-public high school.
For more information, call 866-260-7221 or visit http://www.americanschool.org.