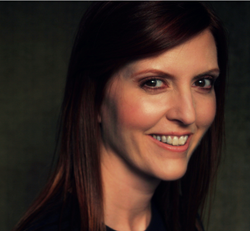 The human element in consumer research is more critical than ever for modern marketers.
Austin, TX (PRWEB) April 14, 2015
Austin-based modern marketing agency nFusion announces the hire of strategist Ellen Kolstö as vice president of insights and planning. Kolstö brings a strong agency pedigree with past positions at Y&R, Mullen and GSD&M. Her unique approach to developing meaningful brand experiences based on compelling insights will further nFusion's ability to connect clients with their customers in today's complex marketing environment.
Kolstö (@ERKolsto) has an extensive background in and knowledge of uncovering how consumers and decision makers think, learn and share information and how best to connect these insights into a brand's content program. This experience is "imperative to helping our clients better craft branded experiences that meaningfully engage customers," notes nFusion managing director Matt Huser.
Kolstö has supported leader brands from Kraft to AT&T in over two decades of planning experience in San Francisco, Chicago, Dallas and Boston. Most recently Kolstö headed up the U.S. team that delved into consumer behavior via digital qualitative research to inform overall brand strategy and insights for Fortune 500 clients of global market research firm BrainJuicer.
"Digital communities offer up more data that's ripe for mining consumer insights that can reveal new territory for marketers; the challenge is identifying the most compelling insight that can motivate consumers and drive business," said Kolstö. "The human element in consumer research is more critical than ever for modern marketers, and this applies equally to B2C and B2B brands."
Leading the integration between planning and the modern marketing agency's connections, content and digital experiences offerings, Kolstö is already working with nFusion clients Dell, Microsoft, Samsung and others.
Managing director Huser goes on to to say that, "nFusion's expertise around strategic, omni-channel, customer-centric marketing has resonated with new client engagements. Ellen provides the depth and leadership to add a more complete strategy focus to everything we do, across all disciplines."
Read more about nFusion's approach to insights planning and the customer decision journey.
ABOUT NFUSION
nFusion is the agency for today's modern marketer. We know that customers expect relevant, personalized content at each touch point, regardless of time of day, device or location. We help marketers and brands deliver on this promise by uncovering audience insights, mapping persona-based customer journeys, creating compelling content and delivering engaging digital platforms. Headquartered in Austin, TX, we partner with B2B and consumer clients SanDisk, AMD and Samsung. nFusion is proud to have been recognized by AdAge as Small Agency of the Year – Southwest in 2014. Follow nFusion on Twitter, LinkedIn, Facebook or the agency website.