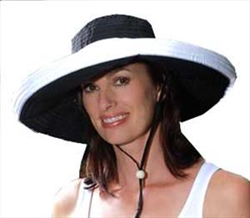 San Diego, CA (PRWEB) April 21, 2015
"The warm summer season is fast approaching," says Marta Phillips, owner of SunGrubbies.com. "Doesn't every mother want to look younger than her age? In the ongoing battle against aging, sun protection is the first line of defense. Signs of premature aging are deep wrinkles and unsightly age spots that are the evidence of too much time spent in the sun without adequate protection."
Outward appearances are not the only reason to cover up. The dangers of UV rays can go deep below the surface. Skin cancer is the most common form of cancer in the United States and over 90% of skin cancers are caused by excessive exposure to the sun damaging rays.
SunGrubbies.com is introducing new products that will keep the sun's rays at bay. Choose from a selection of women's shirts in bright vivid colors that are designed with classic good looks and breathable comfort. Women's sun hats range in styles from ultra casual to high fashion glamour. Hard to find sun protective items such as full face protection, lightweight sun gloves and sun sleeves can also be found on the SunGrubbies.com website, http://www.sungrubbies.com.
About SunGrubbies.com
SunGrubbies.com is a sun protection company that has been in business in the San Diego area since 1997. Started by Marta Phillips, an avid beach volleyball player, Marta found staying sun safe was neither comfortable nor attractive. Her solution was to start a company that would keep people safe under the sun by offering stylish, comfortable sun protective clothing and accessories of the highest quality and reliability. For more information visit http://www.sungrubbies.com, to view their selection of sun protective products as well as sun tips, links and sun safety information. Their toll free phone number is 888-970-1600.
SunGrubbies.com products have been laboratory tested for their sun protective ability and every purchase is 100% guaranteed. Their San Diego hat shop is open 10:00 am to 2:00 pm Monday through Friday.