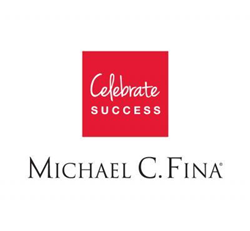 As employees progress through their careers they grow and change with the organization
Long Island City, NY - (PRWEB) April 14, 2015
As companies focus on retaining talent and further engaging employees, Michael C. Fina, a leading provider of global employee recognition and incentive programs, has released a new infographic: "Leveling Up by Years of Service."
Spanning from newbies to retirees, the infographic reveals the accomplishments and engagement triggers employers - and managers specifically - should be recognizing at specific points in the employee's career.
"As employees progress through their careers they grow and change with the organization," said Cord Himelstein, vice president of marketing and communications, Michael C. Fina. "Retaining them long-term means understanding how they progress, knowing what motivates them at each milestone, and tuning your engagement strategy to take advantage of new skills and experiences."
The Michael C. Fina infographic also covers how recognizing various career highpoints can support an organization's efforts related to retention, engagement, productivity, efficiency and loyalty.
The full infographic can be viewed at http://www.mcfrecognition.com/articles/view/id/25.
About Michael C. Fina
Michael C. Fina is a leading provider of global employee recognition and incentive programs that not only align with core values and business goals, but also inspire people to do great things. With a focus on personal service, the company's recognition and incentive programs help organizations develop more inspired relationships with their employees. Headquartered in New York since 1935, Michael C. Fina is family-owned and operated and certified by the Women's Business Enterprise National Council.