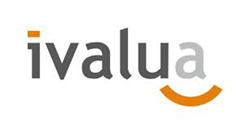 Montreal, Canada (PRWEB) April 15, 2015
Ivalua, a leading global spend management solutions provider, announced today that British Columbia Lottery Corporation (BCLC), has deployed Ivalua as its contract management solution to streamline its vendor approval process and enhance contract visibility.
BCLC is a Crown corporation responsible for operating lottery, casino, bingo and e-gaming. It works with more than 1,200 vendors annually, to source goods and services for its operational needs. Ivalua helped standardize the contract management process, creating greater efficiency and internal accessibility.
BCLC implemented Ivalua to:

Advance collaborative capabilities for BCLC's users
Replace existing applications and guarantee the consistency of supplier data with their ERP
Manage user access and privileges to support multiple levels of authorizations
Improve management visibility and contract implementation on a single, integrated platform
"We're honored that BCLC chose Ivalua and we look forward to working with them to bring new levels of efficiency to their contracting and vendor operations," said Daniel Amzallag, CEO of Ivalua, Inc.
About Ivalua
Ivalua is a global provider of spend management solutions and a leader in Gartner's 2015 Strategic Sourcing Magic Quadrant. Ivalua's cloud-based software is used by procurement and finance organizations in large, global companies, and every day more than 500,000 users and millions of suppliers from over 70 countries log into the Ivalua platform.
Ivalua offers a single platform solution with highly configurable functionality across all major procurement and finance processes, including performance and risk tracking, sourcing, contracts, procure to pay, invoice automation and analytics. The breadth and flexibility of Ivalua's offering accelerates user adoption, spend category coverage and bottom-line savings.
About British Columbia Lottery Corporation (BCLC)
BCLC is a provincial Crown corporation offering socially responsible gambling entertainment while generating more than $1 billion in net income each year to benefit provincial and community programs across British Columbia.