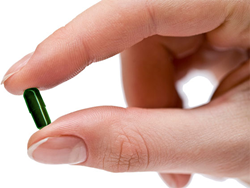 Engage Global is the perfect partner for us. Nothing is more important than a validated efficacious product that delivers real world results to people.
Provo, UT (PRWEB) April 14, 2015
Engage Global, a Provo based Health and Wellness company, is pleased to announce its Strategic Partnership and licensing agreement with Premier Micronutrient Corporation (PMC) a leading micronutrient research and development firm. Engage and PMC have an existing license agreement in place, this Strategic Partnership furthers this already existing relationship between the two companies and gives Engage Global exclusive access to PMC's Military Micronutrient Formulation (MMF) and Optimal Health Line that utilize PMC's proven technologies, patented formulations and library of research around antioxidant and micronutrient health supplementation. In return PMC gains access to Engage Global's marketing, sales and distribution network.
"This level of partnership is what we envisioned from the start. Over two years ago we started the journey that brings us to this point. Having a partner like PMC who is leading the way in antioxidant and micronutrient science is a real win for us, our members and of course all of those who take MMF. The depth and exclusive nature of this agreement positions us very well in the marketplace. We have what no one else has, a product that has been proven in the lab, in clinical and in real life. MMF is a product that works, a product that people need. We couldn't be more excited about working with PMC to bring this life changing product to the world." says Jason Golly, Engage Global CEO.
The partnership allows each organization to focus on the core competencies and leverage the expertise of the other to further their mutual goal of bringing the Military Micronutrient Formulation (MMF) to the world.
David Nemelka, Chairman of Engage Global, had this to say "Over the last several years PMC has proven to be a world class partner. They are the world's leading experts on antioxidant science and micronutrient health. The fact that the Department of Defense selected them to develop MMF confirms their stature and expertise in antioxidant and micronutrient science. We have the right partner who cares about our success as much as their own. For Engage, PMC has become the research and development arm of our company. In turn Engage has become a market, sales and distribution arm for PMC."
Randy Looper, CEO of Premier Micronutrient Corporation said, "Engage Global is the perfect partner for us. Nothing is more important than a validated efficacious product that delivers real world results to people. We have worked for over a decade and invested millions of dollars developing products that do just that. We are proud to be able to partner with a company that conducts itself with such integrity. The science and research was performed this way, and the go to market strategy with Engage reflects that commitment. We have explored many options and believe Engage Global is the best and right choice to bring MMF to the masses of people who can benefit from its unique formulation."
About Engage Global
Engage Global is a company promoting health and wellness whose vision is to create abundance in health and abundance in life for their members. The micronutrient formulation in Military Micronutrient Formulation (MMF) has been extensively validated by thorough clinical testing and human trials. As a result, MMF sets a new standard in natural supplementation for bolstering our health from our hectic lifestyles. MMF provides real results to aid in our overall health, and is available exclusively from Engage Global. For more information, please visit http://www.engage-global.com.
About Premier Micronutrient Corporation
Premier Micronutrient Corporation (PMC) was founded in 2000 to develop formulations in cooperation with the Department of Defense. In 2002, The Department of Defense contracted PMC to develop formulations to protect high risk military personnel. PMC has received Congressional support leading to twenty clinical studies, eleven animal and nine human, which have demonstrated the validity of PMC's formulations. PMC specializes in developing antioxidant micronutrient based formulations that help protect and sustain the human body.