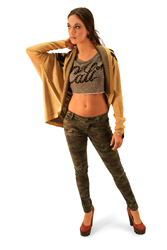 We want to offer exceptional products at an exceptional value, the combination of our core and free products does just that for our customers.
Louisville, Kentucky (PRWEB) April 15, 2015
New internet retailer plans to make money with a free products strategy to drive sales of its core products. The new Louisville, KY based retailer, ItCouldBeFree.com is set to launch on Wednesday April 15, 2015, the day most Americans know as "Tax Day". ItCouldBeFree.com offers consumers the first known product model of its kind online by placing the Buy-One-Get-One (B.O.G.O.) idea at the center of its business model. The goal, to offer more real value to our customers than they can get anywhere else by giving $2.00 in tangible value for every $1.00 spent.
Any shopper making a purchase above $20.00 has the option of adding product or products at no cost to their shopping cart depending upon the dollar value of their order. What makes ItCouldBeFree.com an interesting buying proposition for its customers is its spin on the Buy-One-Get-One B.O.G.O. model.
The ItCouldBeFREE.com B.O.G.O. Difference
1. No Cost Products are at the core of the ItCouldBeFree.com business strategy, and is not a temporary measure.
2. The additional product is zero dollars with ItCouldBeFree.com rather than offered at reduced pricing.
3. At ItCouldBeFree.com one purchase may result is 3-4 added products based on the cost of the purchased product; unlike other retailers who offer an additional product on a one to one product ratio without regard for the dollar value spent.
4. ItCouldBeFree.com offers product across all of its product categories at no cost with purchase products while other retailers restrict the second product to the same category as the purchased product.
B.O.G.O. is a core value for ItCouldBeFree.com not an occasional promotional tactic to off load overstocked merchandise. It simply works when a purchase at $20.00 or more is made. The customer is prompted in the shopping cart during checkout to select free products from electronics, apparel for men, women and children, toys, specialty items and more.
While the April 15, 2015 launch of ItCouldBeFree.com appears small when compared to other players in the online retail space the company is poised to scale quickly and is already selling via other sales channels in the market, according to Bert Williams, Jr., founder and owner of ItCouldBeFREE.com. The launch of its proprietary website, http://www.itcouldbefree.com/ marks the official launch of business for the new upstart and promises to be an exciting ride.