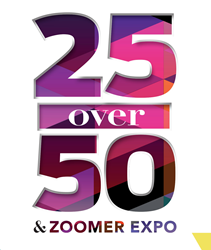 Naples, FL (PRWEB) April 16, 2015
The Naples Daily News presents the inaugural 25 Over 50 Awards and Zoomer Expo to be held Wednesday, April 22, at the Hilton Naples from 10 a.m. to 3 p.m.
Baby Boomers, seniors and all ages are invited to enjoy a day of fun and learning featuring: 40 exhibit booths, educational seminars offering new and exciting products and services, health screenings, financial planning, assisted living, real estate, home improvement ideas, travel, recreation, and other resources.
Baby Boomers is the name given to the post World War II children who were born from 1946 through 1964. With the post-war prosperity and the development of the suburbs, this generation has revolutionized American life. Studies show that more than 75 million Americans are considered part of the Baby Boomer generation, marking around 29 percent of the entire U.S. population.
The Arlington, Naples Laser and Med Spa, and the Seminole Casino & Hotel Immokalee are sponsors of the expo.
Complimentary admission and parking; the event is handicap accessible. The Hilton is at 5111 Tamiami Trail N., Naples.
For more information, visit http://www.naplesnews.com/25over50, call 239-263-4893, or email marketing(at)naplesnews(dot)com.