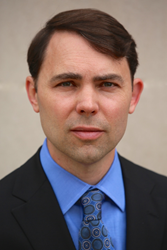 Dr. Britton is the best man to propel Gateway's strategic growth and maintain our strong reputation for delivering quality addiction treatment services in a variety of settings" - Glenn Baer Huebner, Chair of the Board, Gateway Foundation
CHICAGO, IL (PRWEB) April 15, 2015
Chicago-based Gateway Foundation, Inc. announces today that its Board of Directors named Dr. Thomas P. Britton as the company's next President and Chief Executive Officer, effective May 13, 2015. Britton (45) replaces outgoing President and CEO Michael J. Darcy (66), whose retirement was announced in July 2014.
"From the start, we knew finding a replacement for a CEO who had demonstrated exemplary leadership for three decades would not be an easy task," says Glenn Baer Huebner, Chair of the Board, Gateway Foundation. "Our search was intense yet ultimately gave us the privilege of meeting a number of exceptionally talented individuals. In the end, the board concluded that Dr. Britton is the best person to propel Gateway's strategic growth and maintain our strong reputation for delivering quality addiction treatment services in a variety of settings, thanks to his requisite drive, clinical expertise and demonstrated business acumen," adds Huebner.
As new President and CEO, Britton brings both his passion for and background in behavioral health, which includes front-line experience as a clinician and a business line director, in addition to proven executive leadership capabilities. With more than 20 years of service in behavioral health experience, Gateway will benefit from Britton's impressive track record of keen management oversight while his forward-thinking perspective will identify innovative growth opportunities in light of an evolving healthcare industry.
Most recently, Britton served as Chief Executive Officer for a division of Acadia Healthcare, where he fostered the expansion of their business lines into new territories, furthering the organization's mission and goals.
As a former surveyor for the Council on Accreditation of Rehabilitation Facilities, Britton is a strong advocate for accreditation and standards of excellence. He also channeled his passion for the power of recovery to found a non-profit organization to advocate for treatment for those without resources in North Carolina.
Confident in the board of director's choice, current CEO Michael J. Darcy retiring on June 30, 2015, states, "I look forward to assisting Tom in making a successful transition into his role with Gateway. I'm confident his skillset and commitment to the field of addiction treatment will further the mission and strategic plans of Gateway Foundation."
"I have dedicated my career to enhancing my clinical expertise and leadership know-how. I will draw upon this experience to carry on Gateway's rich legacy of supporting individuals with substance use disorders and their families. The core values of Gateway Foundation, such as integrity, compassion, and dedication, are seamlessly aligned with mine, and I'm looking forward to serving alongside the Gateway family," says Thomas Britton, newly appointed President and CEO, Gateway Foundation.
For more information about Gateway Foundation, visit RecoverGateway.org.
About Gateway Foundation Alcohol & Drug Treatment
Gateway Alcohol & Drug Treatment Centers provide substance abuse treatment services for teens and adults at drug treatment centers throughout Illinois and the St. Louis Metro East area. Gateway's outpatient and inpatient treatment centers are licensed by the state of Illinois and accredited by The Joint Commission. Each year, Gateway's professional clinicians help thousands of individual's successfully complete treatment.
Learn more about Gateway's free, confidential consultation, or call (800) 971-4673.