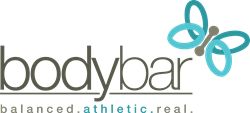 Dallas, TX (PRWEB) April 15, 2015
Since the first studio opened in the spring of 2012, the bodybar experience has evolved into a business model ready to grow through franchising. The bodybar team is looking for entrepreneurs who are passionate about serving people and transforming bodies, minds and communities.
In Entrepreneur magazine's 36th Annual Franchise 500 report, fitness boutiques with specialized classes and more personal service for clients are at the forefront of growth as they typically have smaller footprints and keep costs down for franchisees. According to the 2012 IRHSA report and recent IBIS World data, more than 58 million people in the U.S. are using health and fitness facilities, which have contributed to an increase in revenue, now at $21.8 billion.
"Recent Physical Activity Council (PAC) reports show that inactivity is decreasing, and more adults are looking for and interested in investing in a healthier lifestyle," founder and owner Laurie Gatlin says. "With the continued growth of our studios in Dallas and Plano, we're ready to share our healthy living model and expand our brand through franchising, starting with a focus on Texas."
bodybar has a model in place to assist potential franchisees. From building out the studio location, marketing, grand opening events and recruiting clients, bodybar has a proven infrastructure ready to deliver to business-minded people in an easy-to-use format.
bodybar's multiple class formats are available for beginners up to experienced athletes, all focused on core, cardiovascular drills and low-impact strength training.
"DFW is a very health-conscious area, and our studios have seen a lot of growth in just a couple years' time," Gatlin said. "We are excited to pass our model on to others who are ready for the opportunity."
To learn more, visit http://www.bodybarstudios.com/franchising
About bodybar Studios – Founded in 2012 by business development and marketing strategist, Laurie Gatlin, bodybar Studios was launched to help take traditional Pilates routines to the next level. bodybar Studios is a fitness boutique that provides equipment-based, high-intensity classes inspired by proven Pilates principles. Currently operating in two locations, bodybar offers classes, Boom Juice products and fitness apparel. http://www.bodybarstudios.com