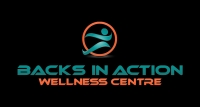 Backs in Action Wellness Center now treats effects of concussions, such as whiplash and headaches, at their Vancouver clinic.
Vancouver, BC (PRWEB) April 14, 2015
Backs in Action Wellness Center, a Vancouver chiropractic clinic, has recently announced that they treat effects of concussion, such as whiplash and headaches. This service is especially designed for athletes since they are at an increased risk of sports injuries, including concussions. A concussion is a biomechanically induced alteration of brain function which may involve loss of consciousness and is increasingly common in 10-14 year olds playing sports like football, soccer, hockey, rugby and basketball.
Signs and symptoms of concussions include confusion, headaches, fatigue, sleep disturbances, and enhanced sensitivity to light and sound. Instead of hiding their symptoms and continuing to play the sport, people who fear that they may have had a concussion should see a chiropractor as soon as possible and have their condition treated so that they can return to their pre-injury state in the shortest possible time.
Vancouver chiropractic clinic, Backs in Action, treats many sports related injuries and has ample experience in the field. "If you are experiencing whiplash or headaches as a result of a concussion, come in and see our Vancouver Chiropractor," states a representative at Backs in Action. "Don't hide your symptoms and continue playing your sport. Get yourself checked out so you can get back in the game!"
About Backs in Action
Backs in Action is a Vancouver Chiropractor that provides a wide range of services for its clients, which are all focused on helping to relieve pain and encourage a balanced and enjoyable life. The team at Backs in Action consists of passionate and committed individuals, who are all highly skilled in their areas of expertise. Backs in Action is located in Suite #203 at 1750 East 10th Avenue, in Vancouver, British Columbia. For more information call 604-876-9977 or visit the website http://backsinaction.ca.