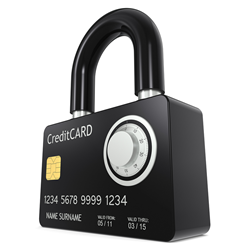 pcipolicyportal.com Launches Customized PCI Security Templates & Policy Packets for the Energy & Utilities Sector for Businesses Seeking Rapid PCI compliance.
Dallas, TX (PRWEB) April 14, 2015
pcipolicyportal.com, the undisputed industry leader for high-quality PCI DSS policies and procedures since 2009, has just announced the launch of its version 3.0 edition of PCI security templates & policy templates for the energy and utilities sector. In today's growing world of information security, utility and electricity firms are receiving millions of credit cards annually for a wide-range of services to consumers. Known specifically as cardholder data, such information must be protected at all times, which means developing all necessary policies, procedures, forms, checklists, and more for maintaining PCI DSS compliance.
Because many patrons pay for utilities with their credit cards, untold numbers of energy & utilities companies must become compliant with the Payment Card Industry Data Security Standards (PCI DSS), which can be challenging indeed. What's more, the newly launched version 3.0 of the PCI DSS standards now has more requirements than ever before, ultimately forcing businesses to spend thousands of dollars on costly compliance mandates.
The solution for rapid PCI compliance is to download the PCI security templates & policy packets today from the global Payment Card Industry Data Security Standards at pcipolicyportal.com. Since 2009, pcipolicyportal.com has helped thousands of merchants become compliant, so browse the product page and instantly download the very best compliance documentation found anywhere today.