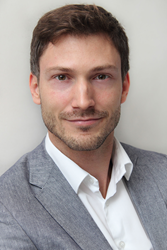 (PRWEB UK) 16 April 2015
Since 2010 Kilian was engaged in Otto Group Russia as Sr. Business Developer, evaluating the group's growth opportunities in Russia and planning market entries. During Kilian's tenure, Otto Group started several new brands in Russia, including MyToys, Lascana, and eTraction among several others. In 2012 Kilian became Managing Director of one of Otto Group's new ecommerce start-ups, and led the company's growth into a multi-million dollar revenue business by 2014.
"We are considering two different strategies for entering foreign markets: In the case of core markets Flocktory will directly invest into the launch and open local offices to quickly gain traction. In the case of secondary markets we will operate with reliable local partners who will allow for efficient market penetration through their regional team"- said Kilian Byszio about Flocktory's approach to international business development.
"I am very excited that Kilian is joining our team to spearhead our rapid expansion into international markets. Over the last 14 years in the retail and ecommerce space, Kilian has demonstrated a strong experience in working and managing in an international context, developing and implementing strategies for entering new markets, and adapting businesses to local needs. At Flocktory, Kilian will be responsible for the evaluation of new markets, development of our roadmap for global expansion and opening of our international offices, including the selection of teams and their training. "- commented Flocktory CEO Simon Proekt on the appointment.
Earlier this year, Flocktory reported that the company's SaaS platform directly generated over $60M in new sales for their clients in 2014 and has expanded their product offering to new client segments such as banks, airlines, and payment systems. In addition to international market expansion, the company has stated there will be announcements of two new product releases in 2015 to further expand their existing platform offering.
About Flocktory
Flocktory is a marketing SaaS-platform that allows you to attract new customers, increase the conversion of website visitors into active leads, work with customer loyalty and other customer targets at any stage of the sales funnel through a personalized shopping experience and work with Big Data.
In 2013 Flocktory attracted $ 1.5 million in a series A funding from Digital Venture Partners and is now used by more than 2,000 online stores and financial companies including such brands as Ebay, Groupon, Yves Rocher, Quelle, La Redoute, HomeCredit Bank and many others. Flocktory is in the top 100 start-ups in Europe according to Red Herring 2015, finalist of Startup Village 2014 and IDCEE and WebSummit 2014 shortlisted startup. More information about Flocktory you can be found at: http://flocktory.com/
Contact and additional information:
Dmitriy Lushnikov
Flocktory.com
+7 (926) 619-03-30
dima.lushnikov@flocktory.com