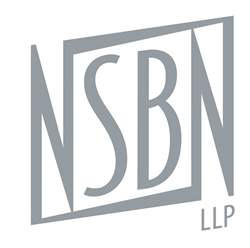 Los Angeles, California (PRWEB UK) 14 April 2015
NSBN LLP, CPAs & Business Consultants in Beverly Hills, CA (http://www.nsbn.com), is pleased to announce that Eric S. Adler, CPA , Tayiika M. Dennis , CPA, and Carey M. Heyman, CPA have joined the partnership as of May 1, 2015.
Eric S. Adler, CPA, distinguishes himself with his hard work, dedication and commitment to his clients, who range from individuals to closely-held companies. He supports his clients with advice regarding business growth, taxation, and planning. Eric is a dynamic presence in the community, with the natural ability to connect people.
Tayiika M. Dennis, CPA, provides audit and tax services for nonprofit organizations, and contributes to the success of her clients through exceptional client service. She is Board Treasurer of the Beauty Bus Foundation. Additionally, as President of the Los Angeles Chapter of the California Society of CPAs, Ty stands out as a leader in our profession.
Carey M. Heyman, CPA, is a valued business advisor to his clients, as well as a respected leader and mentor to our staff. His extensive audit and tax knowledge continue to generate success for his clients and growth for the firm. Carey is Co-Chair of the Firm's Audit & Accounting Committee, and a member of the Board of Directors of the Affordable Housing Management Association, Pacific Southwest Chapter.
About NSBN LLP:
NSBN LLP is a full service CPA and business consulting firm that has been in practice in Beverly Hills, California, for over 60 years. The firm has been ranked among the Top 200 CPA Firms nationwide, the Fastest Growing CPA Firms nationwide, the Best Firms to Work For nationwide, a Regional Leader for the West, the Top 25 CPA Firms in Los Angeles County and among the Top 10 Best Places to Work in Los Angeles. NSBN has 19 partners and total staff of approximately 80. NSBN has particular expertise in various industries, including real estate, affordable housing, escrow, nonprofit organizations, entrepreneurial businesses, entertainment, healthcare, employee benefit plans, and high net worth individuals. For more information, please visit http://www.nsbn.com.