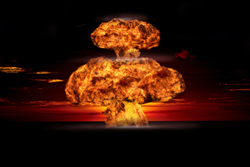 Google's Mobilgeddon algorithm update is meant to encourage businesses to use responsive website to provide mobile searchers a better user experience.
(PRWEB) April 14, 2015
GetuWired, an internet marketing firm that specializes in creating responsive, mobile-friendly websites, has just released an educational blog titled "Google Algorithm Update Mobilgeddon is Coming April 21." The blog explains what the Mobilgeddon update will entail and how business owners can get their websites mobile-responsive in time for the update. The blog can be seen here.
What is the Mobilgeddon Google Algorithm Update?
Google's Mobilgeddon algorithm update is the latest algorithm update meant to give Google searchers a better user experience. The Mobilgeddon update is specifically meant to target the user experience of mobile searchers. More and more searchers are using their phones, laptops, and tablets to access information via the internet, and Google, in turn, is releasing this update to make sure Google mobile searchers are getting the best experience possible.
What the Mobilgeddon update means for businesses
The Mobilgeddon update will penalize non-responsive websites, but only on mobile search results. Conventional search results will not be affected.
Also, unlike other Google updates, the Mobilgeddon update is a "real-time" update, meaning that websites that are not responsive by April 21 will be penalized, but only until the website is updated to be mobile-friendly. Once the website becomes mobile-friendly, Google will recrawl the website and remove any penalties right away. This makes the Mobilgeddon update different from other Google updates in the past, such as Hummingbird, Penguin, and Panda, which made it notoriously difficult to regain search engine rankings after a penalty.
How to get a responsive, mobile-friendly website
Some WordPress websites can be made responsive with a simple template change, but custom sites will need professional intervention. For help transitioning a website to responsive status, call GetUWired today at 877-236-9094, or visit http://www.GetUWired.com today.