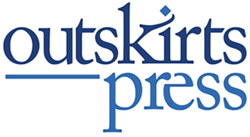 (PRWEB) April 14, 2015
In what's quickly become an anticipated annual tradition, Outskirts Press is once again reaching out to the online community for contributions to its annual Fandemonium anthology, slated for publication in early summer. The Denver-based self-publishing company is accepting submissions to Fandemonium Volume 5 now through April 30.
The annual Fandemonium compilation includes stories, poetry and other short-form literary works submitted by fans of the Outskirts Press Facebook page. For four years now, Fandemonium has brought Outskirts Press Facebook members together to experience the joy of publishing first-hand, while benefiting a great cause along the way. Proceeds from the sale of the 2015 Fandemonium collection will be donated to the American Red Cross on behalf of Outskirts Press and its Facebook fans.
Members of the Outskirts Press Facebook community can submit poetry, short stories, excerpts, recipes or anecdotes for free publication. Submissions can be fiction, non-fiction or poetry, and entries under 5,000 words will be considered first. Getting published in the Facebook Fandemonium is simple:

Submit your entry as a comment on the Outskirts Press Facebook page before April 30th.
Encourage your Facebook friends to "like" your entry by visiting their Facebook page.
You can also "share" your post with your Facebook friends to encourage more "likes."
Submissions with the highest number of likes will be considered for inclusion in Fandemonium Volume 5. The result of this unique crowdsourcing effort is a collection of superior writing from the Outskirts Press Facebook community, the profits of which provide much-needed funding to a worthy cause.
"We received such an overwhelming response with our first four Fandemonium volumes," said Outskirts Press Executive Vice President Kelly Schuknecht. "Not only did we get many, many enthusiastic responses – and a lot of positive feedback about Fandemonium – but we received a great deal of extremely high quality material. But then, we expect nothing less from our talented writers."
For more information on how to submit work for Fandemonium Volume 5, visit: http://ow.ly/LvtB5
About Outskirts Press, Inc.: Outskirts Press offers full-service, custom self-publishing and book marketing services for authors seeking a cost-effective, fast, and flexible way to publish and distribute their books worldwide while retaining all their rights and full creative control. Available for authors globally at http://www.outskirtspress.com and located on the outskirts of Denver, Colorado, Outskirts Press, Inc. represents the future of book publishing, today.
# # #
Outskirts Press, Inc., 10940 S. Parker Rd - 515, Parker, Colorado 80134
http://outskirtspress.com 1-888-OP-BOOKS