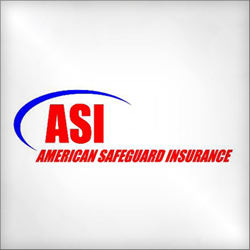 "Each will bring a unique aspect to the management of our growing agency." -Randy Clay, president of ASI
Conway, AR (PRWEB) April 27, 2015
American Safeguard Insurance (ASI) has announced the election of Jeremy Davis and Jason Smith as shareholders of the firm and members of the Management Committee, effective April 1, 2015.
"We are very pleased to welcome Jason and Jeremy as shareholders of the Agency and members of our Management Team. They have both demonstrated a strong commitment to their clients by providing impeccable service and support, as well as supporting ASI with their knowledge, leadership and dedication for many years. Each will bring a unique aspect to the management of our growing agency," said Randy Clay, President of ASI.
Jeremy Davis has been with the Agency since 2003. He is a graduate of Greenbrier High School and Hendrix College in Conway. He specializes in serving both personal and commercial clients, with a large portion of this focus being on his commercial accounts and clients. In addition to spending time with wife Mallory, he enjoys hunting, fishing and an occasional round of golf.
Jason Smith has been with ASI since 2010 and has over 20 years of experience in the Insurance Industry. He graduated from Beebe High School and attended Arkansas State University in Beebe. His primary focus is on serving commercial clients across numerous industries. He also has a wealth of knowledge and experience in personal lines and life insurance as well. When Jason gets away from the office, he enjoys hunting, fishing, working on his farm, and spending time with his wife Stephanie and children Austin and Sydney.
"By adding these gentlemen to our management team, we will significantly strengthen our Agency and our ability to serve clients across all industries," said Clay.
American Safeguard Insurance was originally founded in Conway in 2000 and serves not only the entire State of Arkansas, but also clients nationwide. Since 2000, ASI has grown to include more than 12 licensed agents. We also have relationships with Bond America, a surety bond division and Stratos Wealth Partners, a Financial Advisory firm.
Contact: Randy Clay, President
American Safeguard Insurance
Phone: 501-513-2195
Email: RClay(at)ASIagents(dot)com