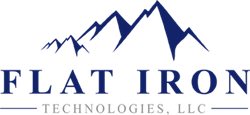 Flat Iron Technologies, LLC Unveils Comprehensive Compliance Solutions and Information Security Policies & Procedures Packets for Cloud & SaaS Businesses.
Atlanta, GA (PRWEB) April 16, 2015
Information security policies and procedures are a necessity in today's world of regulatory compliance, and Flat Iron Technologies, LLC offers the very best set of policy documents and toolkits for technology companies, such as cloud & SaaS businesses. With thousands of pages of professionally developed documentation, along with numerous toolkits available for purchase, trust Flat Iron Technologies, LLC for the very best information security policies and procedures. It's called the Global Information Security Compliance Packet (GISCP), and it contains approximately 2,850 pages of the very best information security documentation found anywhere today. With hundreds of security policies, procedures, forms, checklists, templates – and more – to choose from, the GISCP is the favored choice by information security professionals all throughout the globe.
Flat Iron Technologies, LLC (FIT) is comprised of highly talented and experienced professionals with a true passion for helping businesses succeed in today's growing world of regulatory compliance mandates. From Sarbanes-Oxley to the Health Insurance Portability and Accountability Act (HIPAA) - and the dozens of other regional and global laws, legislative requirements and industry specific demands – Flat Iron Technologies, LLC (FIT) is a perfect FIT for helping your company prosper and thrive.
Professional services from Flat Iron Technologies, LLC include the following:

Policy Writing & Consulting
Regulatory Compliance Consulting
FISMA
NIST SP 800
Infrastructure & Grid Compliance
US-EU Safe Harbor
CFPB Compliance
FIPS Compliance
CMSR
Meaningful Use | CMS Compliance
HIPAA & HITECH
FFIEC
GLBA
ISO 27001 & 27002
ISO 27005
ISO 27032
Cyber Security Consulting
Business Continuity and Disaster Recovery Planning (BCDRP)
PCI DSS
IT Due Diligence
Information Security Readiness Assessments
Risk Management & Assessments
NIST SP 800-37 Risk Management Framework (RMF) & DIARMF
Security Awareness Training | Corporate Classes, PowerPoint (PPT), Manuals, Certification
DFAR 252.204-7012 Safeguarding of Unclassified Controlled Technical Information
Experian Precise IDSM Personal Protection Alerts (PIPPA) Policy Writing
American Land Title Association (ALTA) Best Practices Assessment Consulting
SBIR & STTR Information Security Compliance
FBI CJIS Security Policy Compliance
Talk to the regulatory compliance experts today at Flat Iron Technologies, LLC by calling 1-800-554-1829, or emailing us at info(at)flatirontech(dot)org.