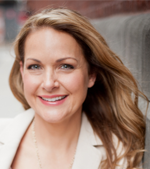 According to the National Center for Assisted Living, employee turnover can reach up to 70% in some facilities.
Houston, TX (PRWEB) April 14, 2015
EmLogis, a leading provider of employee scheduling software for long term care facilities, will host a live webinar on Thursday, April 16, 2015 at 1 PM Central entitled "Does Employee Engagement Really Make a Difference?" The webinar will be hosted by EmLogis and will feature guest speaker Denise Boudreaux-Scott, a healthcare specialist, speaker and consultant.
Employee engagement is nice, but is it necessary? According to the National Center for Assisted Living, employee turnover can reach up to 70% in some facilities. Employee engagement is one way to build happier employees that are less likely to leave their jobs. Beyond the soft side of employee engagement, there is a hard business case for focusing on building and maintaining a loyal and dedicated staff. Join host EmLogis and guest speaker, Denise B. Scott, LNHA, MHA, for a live webinar to learn how doing the right thing for your employees translates to your bottom line: from productivity to worker's compensation.
What you will learn:

The truth about employee engagement statistics
The financial impact of employee engagement
Tips for improving employee engagement
Who should attend this webcast

Administrators, Executive Directors, CEO's, Owners, Department Directors/Managers
Webinar Details:
Title: "Does Employee Engagement Really Make a Difference?"
Date: Thursday, April 16, 2015, 1 PM Central
To register: http://www.emlogis.com/events/does-employee-engagement-really-make-a-difference/
About the speaker, Denise Boudreau-Scott Healthcare Specialist, Speaker & Consultant
Denise Boudreau-Scott is owner of Denise B. Scott, LLC, which helps healthcare organizations improve the resident and staff experience, and their bottom-line, through stronger leaders and engaged employees. She co-founded and chairs the New Jersey Alliance for Culture Change, is vice-chair of NAB's Member Relations & Outreach Committee, a member of the NAB Exam Writing Committee and co-chair of ACHCA's National AIT Financial Committee. She also sits on Advancing Excellence's Person Centered Committee and the Center for Excellence in Assisted Living's (CEAL) Advisory Board. In 2010, Denise co-authored the "Long-term Care Improvement Guide" which has been viewed almost a million times. Denise received her Master in Health Administration from Cornell University and her Bachelor of Science in Gerontology from the University of Scranton, and mentors students from both universities. She started her work in aging services as a dietary aide and nursing assistant. Read more about Denise at http://www.denisebscott.com.
About EmLogis: Smart Employee Scheduling for Long Term Care Facilities
EmLogis provides smart employee scheduling and workforce management software that is designed specifically for environments with complex employee scheduling needs and strict compliance requirements – such as long term care, corrections, law enforcement, and healthcare facilities. Affordable, easy-to-use, and entirely web-based, EmLogis helps long term care facilities save time and money on employee staffing while also improving schedule communication and changes to employees. EmLogis helps organizations helping to reduce staffing costs, control overtime, ensure compliance, and increase employee satisfaction. Contact EmLogis at +1-888-302-9830 or visit http://www.emlogis.com for more information.
EmLogis and SmartRules Scheduler™ and EmLogis White Glove™ Installation Services are trademarks of EmLogis Inc in the United States and other jurisdictions. All other company and product names may be trademarks of their respective companies.