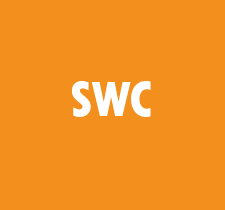 We're helping customers with this culture shift where IT is focused on making them money, not costing them money.
Oak Brook, IL (PRWEB) April 15, 2015
SWC Technology Partners, an award-winning provider of IT solutions to mid-market organizations, announced that for the fifth year in a row it has ranked among MSPmentors's top 100 managed service providers in the world.
MSPmentor's annual list of the world's top 501 managed service providers (MSPs) uses a number of different criteria to select the top MSPs, including annual recurring revenues, dollar growth, percentage growth, devices managed and many more.
"I think our ranking speaks to the maturity of our services and the level of support we are able to offer our customers," said Susie Cummings, Vice President of Managed Services and Infrastructure Solutions at SWC Technology Partners. "Many mid-market businesses are starting to realize the strategic value that IT can bring to the table. There are many commodity-related tasks like patching, monitoring, production support and service desk that are keeping them from realizing the value and the full potential of their impact on the business. We're helping customers with this culture shift where IT is focused on making them money, not costing them money."
SWC first began offering remote network monitoring services over eight years ago. Today, SWC's managed services have gradually expanded to include remote service desk, virtual DBA, security managed services, on-site staffing and virtual CIO services focused on strategic planning. SWC's managed services practice accounts for more than 25% of total revenue—and has sustained a nearly 30% growth rate over the last five years.
"It's very difficult to find the right IT talent in today's competitive market, especially in certain industries," said Joseph Lee, Director of Managed Services and Delivery Operations at SWC Technology Partners. "SWC works hard to attract and retain the right IT talent who can provide a breath of services to supplement our customer's internal needs, so that their teams can focus on driving revenue and achieving business goals."
SWC also offers enhanced managed services which include 24/7 support and monitoring for Microsoft Exchange, Lync (Skype for Business), SharePoint and CRM.
"MSPmentor congratulates SWC on this unique honor," said Amy Katz, President of Nine Lives Media, a Penton business. "Qualifying for our MSPmentor 501 Global Edition puts SWC in rare company."
About SWC Technology Partners
SWC Technology Partners is an award-winning provider of IT solutions to midsize organizations. For 35 years, SWC has excelled at delivering technology solutions that optimize productivity, strengthen customer relationships, enhance data sharing and drive profitability.
SWC specializes in the technology solutions that match the needs of mid-market organizations including managed services; infrastructure solutions such as Unified Communications, Microsoft System Center, virtualization and network security; software solutions including Microsoft SharePoint, business intelligence, CRM and custom development; and digital marketing services including website design, digital creative, Search Engine Optimization and social media.
To learn more about SWC's Managed IT services, call 630.572.0240.
About Nine Lives Media
Nine Lives Media, a division of Penton, defines emerging IT media markets and disrupts established IT media markets. The company's IT channel-centric online communities include MSPmentor, The VAR Guy and Talkin' Cloud.