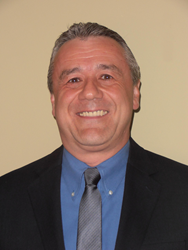 Cincinnati, OH (PRWEB) April 14, 2015
The Growth Coach of Cincinnati is proud to announce that owner and executive coach Tim Shepelak has been awarded the 2014 Coach of the Year Award. The award was presented at The Growth Coach's annual national franchisee convention in Las Vegas, NV February 25-28. The Coach of the Year Award is given to a coach who shows leadership and excellence in all areas of The Growth Coach business model, including client services, sales growth, a strong passion and commitment to helping small and medium-sized businesses grow, and a desire to help the entire Growth Coach system succeed.
Shepelak has displayed clear leadership in all of these categories during his 12 years with The Growth Coach. The Growth Coach of Cincinnati leads in monthly and annual sales and under Shepelak's tutelage, The Growth Coach of Cincinnati grew business by 31 percent in 2014. Shepelak also works as a mentor and serves as a member of The Growth Coach's National Advisory Board.
The 2014 Award is his most recent accolade, but Shepelak is hardly a stranger to prestigious awards from the company he has played an instrumental part in growing since 2003. Shepelak earned the Coach of the Year Award in 2008 and was the first coach ever inducted into The Growth Coach Hall of Fame in 2013. His unwavering dedication to the company, passion for The Growth Coach's mission, and continued success has made Shepelak a stand-out among The Growth Coach's leadership.
It is thanks to individuals such as Shepelak that The Growth Coach has continued to see such tremendous successes in the past decade, including establishing active franchises in over 140 markets both in the United States and abroad. The Growth Coach is dedicated to helping stabilize the backbone of the global economy: small and medium-sized businesses. The Growth Coach works to help business owners, managers, executives, and other professionals improve their business while also enjoying a better work/life balance.
About The Growth Coach Business and Sales Coaching:
Founded in Cincinnati in 2003, The Growth Coach is the only pure business and sales coaching franchise aimed at driving success while balancing the lives of business owners, managers, sales people, self-employed professionals and executives across a wide spectrum of businesses and industries. The Growth Coach specializes in group workshops and individual coaching with the goal of helping clients gain greater focus and learn how to earn more and enjoy more fulfilling lives. The Growth Coach is active in more than 140 markets in North America and abroad and is always looking to expand domestically and internationally. For more information about the company or the process of opening an award-winning franchise, visit http://www.TheGrowthCoach.com.
For more information on The Growth Coach of Cincinnati, call (513) 405-2421, email T.Shepelak(at)thegrowthcoach.com , or visit http://www.TheGrowthCoachCincinnati.com.