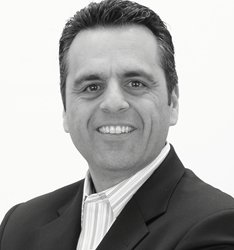 Charlotte, NC (PRWEB) April 17, 2015
The Growth Coach is proud to announce that the owner of The Growth Coach of Charlotte, James Pagano, has been awarded the prestigious Founder's Award at the company's annual national conference. This award is presented to the franchise owner who shows exceptional leadership and dedication to The Growth Coach's visions and goals.
Cited as "a true leader in The Growth Coach Community," Pagano received the award because "not only does he fully support the system and other coaches, he is dedicated to helping the small and medium sized business owners he works with." Pagano's boundless enthusiasm, seemingly endless energy, and true passion for The Growth Coach's mission helped him earn this award. Resident of Charlotte since 2009, Pagano has experience as a marketing professional, manager, and business owner. By founding The Growth Coach of Charlotte, Pagano was able to merge his love of entrepreneurship with his passion for mentoring others in professional development.
For the Charlotte community, this means that Charlotte is home to one of the greatest Growth Coach franchises in the nation. The Growth Coach of Charlotte works with business owners, managers, community thought-leaders, and other business professionals throughout the area to help them grow their businesses and harness their passions to achieve their goals without sacrificing work-life balance. The Growth Coach of Charlotte uses unique coaching and accountability processes to help professionals leverage their strengths and achieve the highest level of success possible. Dedicated to energizing the Charlotte business community, The Growth Coach of Charlotte is helping area leaders learn the most effective ways to follow their passions and achieve success in both work and life.
About The Growth Coach Business and Sales Coaching:
Founded in Cincinnati in 2003, The Growth Coach is the only pure business and sales coaching franchise aimed at driving success while balancing the lives of business owners, managers, sales people, self-employed professionals and executives across a wide spectrum of businesses and industries. The Growth Coach specializes in group workshops and individual coaching with the goal of helping clients gain greater focus and learn how to earn more and enjoy more fulfilling lives. The Growth Coach is active in more than 140 markets in North America and abroad and is always looking to expand domestically and internationally. For more information about the company or the process of opening an award-winning franchise, visit http://www.TheGrowthCoach.com.
For more information on how The Growth Coach of Charlotte, call (704) 996-3935, email j.pagano(at)thegrowthcoach(dot)com , or visit http://www.TheGrowthCoach.com.