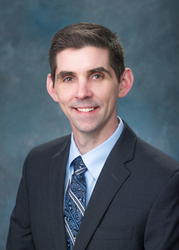 It's a man and machine approach. The program combines the science of behavioral change and the interaction between crew and equipment.
Bloomfield Hills, Michigan (PRWEB) April 20, 2015
"Safety is our number one core value," states Nathan Conway CEO of Fortis Energy Services. "It's our goal to have the best safety program in the industry bar none. It's our policy to have the best-trained workforce in the well services industry. For that reason we are constructing our own behavioral based safety program that exceeds industry standards."
FortiSafe Certified is a unique behavioral based safety program in that it addresses the behavior of the workforce and ensures the equipment is ready for work in full compliance with internal safety and operational standards. Its' exacting standards are due to the rigorous monitoring of the preventative maintenance and safety training protocols. The FortiSafe Certified program incentivizes the workforce to achieve a higher standard in safety training and is a status that must be earned.
"It's a man and machine approach," states Jeffrey Painter, HSE Director of Fortis Energy Services. "The program combines the science of behavioral change and the interaction between crew and equipment. Our people can be FortiSafe Certified and our equipment will also be FortiSafe Certified. The process creates a safety partnership between management and employees that continually focuses all actions and attention on safety."
"By focusing on continuous improvements regarding safety, reliability and lean operations, we are able to deliver a higher level of service to our customers," stated Conway. "We have adopted industry leading processes and created the FortiSafe Certified program to strengthen our safety performance.  This program, combined with Six Sigma methodologies have deepened our commitment to making our safety goals a reality."
About Fortis
 
Fortis Energy Services, Inc. is a leading oil and gas well service company in the USA, providing oil and gas well services throughout the production life cycle. Fortis' safety culture sets them apart as a leader in the industry. Quality people and quality work contribute to Fortis' exceptional growth rate. A well-maintained fleet combined with highly experienced professionals has enabled Fortis to establish strong customer relationships and an excellent safety record.
For Info contact: Nancy Thompson uptownpro(at)hotmail(dot)com 248-496-4965