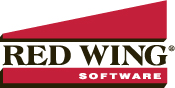 Rather than spending time focusing on every minute detail, a business is much better off looking for trends.
Red Wing, Minnesota (PRWEB) April 15, 2015
As another tax season draws to a close, Dan Brimberry, CPA and Software Design Manager for Red Wing Software explains how accounting software makes it easier for businesses to look at the big picture.
In a recent story at Accounting Today (3/30/2015), an accountant discusses the practice of one customer focusing on the details rather than looking at the big picture within his company. In this article, the accountant deflects an issue that is troubling to one of his clients. He feels that his employees are abusing the system by padding their expense reports. Since this is obviously troubling the client, it should be dealt with rather than ignored.
"Rather than spending time focusing on every minute detail (each expense report), a business is much better off looking for trends," Brimberry explains. "An accounting system can help with that by providing reports such as payroll reports, general ledger reports, and variations of income statements to get the information needed."
Here are some ideas that may help summarize information rather than trying to make sense of each detail:

Create benchmarks for the areas that are of concern. In the case of salesperson expenses, what are industry (if available) or company standards for business expenses per salesperson?
Are there employees in the organization that greatly exceed the averages?
Review expenses within different categories that are over a set dollar amount.
It may help to review sales staff business expenses in the top 10% highest of the overall population of salespersons.
Check to see whether there are excessively recurring expenses for one or more of the same thing?
What are individual salespeople's sales to business expense ratios? The lower the number the greater chance there may be excessive expenses that have been reported.
Once you have looked at the bigger picture through analysis of more general data, you can focus on the pool of employees who seem to have exploited the system the most.
Red Wing Software, Inc., along with its nationwide network of business partners, offers industry-leading service, as well as training, on-site installation and implementation of the software. Their vision is "Creating the best management software experience".
Red Wing Software, Inc. develops, integrates and supports the accounting and financial management needs of small- to mid-sized businesses, YMCAs, agribusinesses, Non profits, and municipals across North America. For more information on Red Wing Software products, including TurningPoint Accounting, CenterPoint Accounting, CenterPoint Accounting for Agriculture, CenterPoint Fund Accounting, CenterPoint Payroll, call 1-800-732-9464 or visit http://www.redwingsoftware.com.