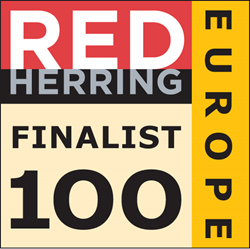 "We are extremely proud of our team's accomplishments and continued growth over the last 10 years, as it's a strong testament to our ability to deliver value for clients" ~ Christian Blume, CEO, cleverbridge
Cologne, Germany (PRWEB) April 15, 2015
cleverbridge, a global full-service ecommerce provider for software and cloud companies, announces the company has been named a Finalist for Red Herring's Top 100 Europe award. The prestigious list honors the year's most promising private technology companies from the European business region, based upon their product innovation, management strength, market size, customer acquisition and financial health.
Since 1996, technology industry executives, investors, and strategists have valued the Red Herring 100 lists as a manes for discovering and advocating for the most promising private companies around the world. To identify the Top 100, the Red Herring editorial team selected the most innovative companies from a pool of hundreds from across Europe. The nominees are evaluated on 20 main quantitative and qualitative criterion including: disruptive impact, market footprint, proof of concept, financial performance, technology innovation, social value, quality of management, execution of strategy, and integration into their respective industries.
"We are extremely proud of our team's accomplishments and continued growth over the last 10 years, as it's a strong testament to our ability to deliver value for clients," said Christian Blume, CEO, cleverbridge. "As B2C and B2B software companies face the complexities of global ecommerce and increased subscription-based services and revenue models, they are continuing to turn to cleverbridge for our end-to-end commerce solutions, consultative expertise and extensive localization capability for global selling."
In 2005, cleverbridge founders set out to develop a powerful, adaptable ecommerce solution. Based on extensive experience in the ecommerce industry, the team saw an opportunity to improve upon existing technology solutions, client service, dispersed data platforms and analytics capability. The result of their efforts is cleverbridge. Growing from the four original founders to more than 280 employees today, cleverbridge has been profitable since 2007, and is well-positioned for future growth as software and cloud companies continue to transition from a single, one-time transaction with a customer to subscription-based services and recurring revenue models.
To view the 2015 Red Herring Top 100 Europe award finalists, visit http://www.redherring.com/events/red-herring-europe/2015-finalists. To learn more about cleverbridge, please contact inquiry(at)cleverbridge(dot)com or visit http://www.cleverbridge.com.
About cleverbridge
cleverbridge is a proven leader in ecommerce technology, services and expertise for global software and cloud companies that serve consumers and businesses. For more than 300 clients – including Avira, Corel, Dell, Malwarebytes and Parallels – cleverbridge is a true extension of their teams, understanding each client's billing models, markets, channels and specific ecommerce requirements. cleverbridge provides an unsurpassed customer experience so that clients can strategically leverage ecommerce to effectively build customer relationships and generate more revenue. Headquartered in Cologne, Germany, cleverbridge has offices in Chicago, San Francisco and Tokyo. For more information, visit http://www.cleverbridge.com.