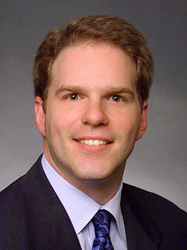 The remarkable growth of Steward Partners' businesses has fueled their rapid expansion. Steward requires both national representation and a deep familiarity with dozens of local markets throughout the country.
Washington, DC (PRWEB) April 15, 2015
As part of its measured multi-state expansion plan, Steward Partners Holdings, recently signed two new leases within the greater Washington D.C. area. The new lease in Bethesda, Maryland helped the firm establish their first office in the state for Steward Partners Global Advisory, while the new lease in DC represents an upgrade and relocation to much larger space designed to meet the needs of their growing DC headquarters. Steward now occupies five offices in four states and the District of Columbia. Savills Studley, the leading global commercial real estate firm specializing in tenant representation, is the firm's exclusive real estate advisor and has executed six lease transactions since the beginning of 2014 for Steward Partner's Holdings, which includes Steward Partners Global Advisory and Steward Partners Consulting Solutions.
"The remarkable growth of Steward Partners' businesses has fueled their rapid expansion. Steward requires both national representation and a deep familiarity with dozens of local markets throughout the country," said Demetri Koutrouvelis, Savills Studley Corporate Managing Director. He added, "Savills Studley and my team have demonstrated that we have the resources, scale and know-how to meet those needs. I have been amazed by their growth, impressed with their partners, and both honored and excited that my team and my firm have been selected to represent such a quality organization." Mr. Koutrouvelis and his partner, Corporate Managing Director Nicole Miller, represent Steward in all transactions.
Steward's latest lease was signed in Bethesda, Maryland, an affluent suburb of Washington, DC. "A 10-year, 9,000 square foot lease signals the strategic importance of the market and our commitment to both the Bethesda community and the greater DC area. With Demetri and his team's guidance and expertise, we were able to secure Class A space in a newly constructed building perfectly situated in downtown Bethesda," said Hy Saporta, Founding Partner and Chief Operating Officer of Steward Partners, "The team Demetri assembled at Savills Studley has worked tirelessly to understand our goals and objectives and then helped us execute our strategic expansion into target markets. We have been extremely pleased with the results and the work required to produce those results. More importantly, we appreciate the trusting relationship that has developed from working so closely with Demetri and his team of experts at Savills Studley."
The recent transaction in DC was based upon Steward's need for more space. Their original headquarters office was opened in September of 2013. To accommodate existing partners and satisfy future growth needs, the firm relocated to 1776 Eye Street, NW. Located in D.C.'s "Golden-Triangle District", their new headquarters spans 10,000 square feet secured by a 10-year lease. "Based on the strength of the Steward Partners brand and the reputation of their founders, we were able to leverage the current tenant market in DC to negotiate very favorable lease terms while meeting the expansion needs. In addition to rent concessions, the landlord has also agreed to free use of temporary space during the new location's build-out process which is a strategy we have used in multiple deals for Steward," Koutrouvelis said.
Steward Partners Global Advisory is an employee-owned, full-service partnership, catering to family, institutional and multigenerational investors. Steward Partners Global Advisory, LLC maintains a separate professional business relationship with, and our registered professionals offer securities through Raymond James Financial Services, Inc., Member FINRA/SIPC.
About Savills Studley
Savills Studley is the leading commercial real estate services firm specializing in tenant representation. Founded in 1954, the firm pioneered the conflict-free business model of representing only tenants in their commercial real estate transactions. Today, supported by high quality market research and in-depth analysis, Savills Studley provides strategic real estate solutions to organizations across all industries. The firm's comprehensive commercial real estate platform includes brokerage, project management, capital markets, consulting and corporate services. With 26 offices in the U.S. and a heritage of innovation, Savills Studley is well known for tenacious client advocacy and exceptional service.
The firm is part of London-headquartered Savills plc, the premier global real estate service provider with over 27,000 professionals and over 600 locations around the world. Savills plc is listed on the London Stock Exchange (SVS.L).
For more information, please visit http://www.savills-studley.com and follow us on Twitter @SavillsStudley and LinkedIn.