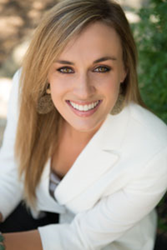 "The integrity, authenticity, and passionate dedication for both client care and the thriving staff culture that Northbound exemplifies, is truly exhilarating."
Newport Beach, CA (PRWEB) April 16, 2015
An experienced clinician, executive, and cultural/clinical developer, Ilana emboldens Northbound's mission of assisting clients in celebrating one year of continuous sobriety, as well as its renowned focus on fostering a flourishing and healthy organizational culture.
Paul Alexander, Executive Vice President and COO, commented, "Ilana's proven clinical leadership track record and willingness to innovate, challenge the status quo, and take risks, all while enhancing the strengths and building upon the passions of our existing team, makes her the perfect candidate to lead the clinical services offered at Northbound." President and CEO Mike Neatherton added, "We are only as strong as our culture, a culture based upon the principles of transformational leadership: authenticity, courage, and a steadfast prioritization of organizational health – Ilana breathes life into our mission, and her broad spectrum of experience and expertise will only strengthen our commitment to clinical innovation."
Ilana most recently served as the Executive Director at Promises Austin, and holds a Masters of Science in Social Work from the University of Texas at Austin. "I am honored to be a part of the Northbound team," Ilana stated. "The integrity, authenticity, and passionate dedication for both client care and the thriving staff culture that Northbound exemplifies, is truly exhilarating."
About Northbound
Northbound Treatment Services is a nationally recognized, private, residential alcohol and drug treatment program located in Newport Beach, CA with an Intensive Outpatient and Continuing Care Program in St. Louis, MO. Northbound provides quality treatment services designed to help individuals recover from drug and alcohol addiction. Our treatment modalities are research based and proven to effectively disrupt the cycle of addiction.
For Additional Information Contact:
Karen Happel, Marketing Coordinator
(949) 269-9295
Karen.Happel@livingsober.com