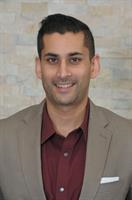 On behalf of my fellow officers, we are thrilled to come on board to continue the outstanding work our predecessors have put into place and look forward to moving several initiatives forward both locally and to the benefit the organization globally.
Chicago, IL (PRWEB) April 16, 2015
The Chicago Chapter of CoreNet Global, the world's premier professional association for corporate real estate executives and workplace professionals, is pleased to announce its 2015 Leadership Board:
OFFICERS:

President – Neil Desai, Business Analyst, Oracle America, Inc.
President Elect – Renae Bradshaw, Corporate Managing Director, Savills Studley
Treasurer – Tony Smaniotto, Executive Vice President, Colliers International
Secretary – Diana Pisone, Team Principal, Ted Moudis Associates
DIRECTORS/BOARD MEMBERS:

Emma Cox, Communications Chair
Steve Monaco, Communications Co-Chair
Kelly Hackett, Community Reinvestment Chair
Constance Bowen, Community Reinvestment Co-Chair
Molly Ellingsen, Young Leaders Chair
Jenna Bruce, Young Leaders Co-Chair
Janette Outlaw, Learning Chair
Sheila Sipes, Learning Co-Chair
Liz McCleary, Membership Chair
Joel Zeid, Membership Co-Chair
Tim Moran, Membership Co-Chair
Jonathan Bifro, Programs Chair
Margie Kurkowski, Programs Co-Chair
Jeri Moore, Programs Co-Chair
John Wichman, Special Events Chair
Liz Zaczek, Special Events Co-Chair
Lauren Bagull, Sponsorship Chair
Karen Sabo, Sponsorship Co-Chair
Jacob Woodbury, University Alliances
Ty Simpson, University Alliances
Erik Miles, Chapter Counsel
Neil Desai, Chapter President, says "On behalf of my fellow officers, we are thrilled to come on board to continue the outstanding work our predecessors have put into place and look forward to moving several initiatives forward both locally and to the benefit the organization globally."
"Our officers come from a broad spectrum of industry expertise and together, we are confident that we can make valiant strides within the organization and throughout the greater Chicago real estate community. We are excited about adding some new programs and ideas to the already strong platform," adds President Elect, Renae Bradshaw.
A full list can be found here: http://chicago.corenetglobal.org/about/chapterleaders
CoreNet Global's Chicago Chapter 2015 Leadership Board Officers
President – Neil Desai
As Real Estate and Facilities Business Analyst for Oracle America, Inc., Neil supports the company's Americas region by dealing with vendor management, compliance, use of technology, and collaboration between a variety of lines of businesses. He has worked on multiple task forces to research innovation and overall best practices.
Neil has held multiple leadership roles within the CoreNet Global Chicago chapter since joining in 2009, including a member of the chapter's Young Leader Committee, an end user co-chair for the Membership Committee, a two term Treasurer, President-elect in 2014, and is currently President through 2015.
Neil received a Master of Corporate Real Estate from CoreNet Global, and a Bachelor of Science degree in business administration from Franklin University.
President Elect – Renae Bradshaw
Renae strategically advises clients on how to leverage their real estate into strategic assets as a corporate managing director at Savills Studley. Renae entered the real estate services industry in 1998, after five years of management consulting with Accenture. Prior to joining Savills Studley, she led the interiors practice at HOK Chicago, providing leadership in the areas of workplace strategy; facility evaluation; programming and planning; design and project implementation for clients. Her experience spans from small, single office solutions to large, multi-market portfolios.
Renae is a LEED® Accredited Professional, and was last year's treasurer for CoreNet's Chicago Chapter and serves as the Marketing Chair for the Real Estate Council of the City of Hope. Renae has also been a board member for the Greater Chicago Food Depository real estate fundraiser and the Chicago Real Estate Organization.
Renae completed a Master of Corporate Real Estate, CoreNet Global and earned a Bachelor of Arts from Texas Tech University.
Treasurer – Tony Smaniotto
Tony has served as an executive vice president with various investment services groups such as Colliers International, Savills Studley and CBRE. Throughout his 28-year career, Tony has completed over $3 billion in sales and leasing transactions, including the sale of numerous CBD and suburban office investments in Chicago as well as major secondary cities in the Midwest.
Tony is an eight-time finalist and 2004 winner of the Investment Broker of the Year award given at the annual Chicago Commercial Real Estate Awards benefiting the Greater Chicago Food Depository. Additionally, since 2001 he has received the NAIOP Chicago Office Investment Transaction of the Year nomination six times, winning the award in 2005 and 2006.
Tony has twice served as chairman of the Greater Chicago Food Depository Commercial Real Estate Awards, and continues to play an active role on the steering committee. He is also a past co-chair of the programs committee of the Chicago chapter of CoreNet Global.
Tony received an MBA in Finance with a real estate specialty from DePaul University, a Master of Corporate Real Estate from CoreNet Global, and a Bachelor of Arts degree in Urban and Regional Planning from the University of Illinois (Urbana Champaign).
Secretary – Diana Pisone
Diana's portfolio encompasses a wide range of corporate interiors projects in the financial, investment, hospitality, healthcare and retail industries. Diana has been providing various levels of interior design services over the past 18 years and she is especially known for her ability to allow for aesthetics and function to work hand in hand. As a Senior Associate and Team Principal at Ted Moudis Associates' Chicago office, her primary responsibility is to serve as liaison with the firm's clients and provide superior customer-driven design services - a philosophy that has long been the trademark of Ted Moudis Associates. Diana is accountable for the coordination of all aspects of the project from programming through project administration, which also includes the managing of the Chicago office for her firm.
Diana previously served as co-chair and chair for the Special Events Committee or in her words, "the fun committee" planning the networking events and golf outings. She has also previously served as chair of the Communications Committee.
Diana is a LEED Accredited Professional ID+C, member of IIDA and earned her Bachelor of Arts in Interior Design from Michigan State University.
About CoreNet Global
CoreNet Global is the world's leading association for corporate real estate (CRE) and workplace professionals, service providers and economic developers. Over 8,000 members, who include 70% of the Fortune 100 and nearly half of the Forbes Global 2000, meet locally, globally and virtually to develop networks, share knowledge, learn and thrive professionally.
About The Chicago Chapter
The mission of the Chicago Chapter is to connect groups of professionals, end users and service providers in order to advance knowledge, promote personal excellence and add value to each individual and their respective enterprises. Our chapter accomplishes our mission through facilitating and sponsoring a variety of diversified programs that provide members educational and networking opportunities.
###